[Chorus]
-------------------------------
Em D Em
Oba in...nawanam inna ma langa
D G | D | - | - | - |
Ne palak dura indee...men
Am G
Oba adare nam enna langatama
D Em
Nea dukak langa indeemen //

[Verse 1]
-------------------------------
G D
Hitha thawai raa dawale
Em
Ai mehema desa wase
C D
Thunsithata wedana... di...
G D Em
Oba ya...wi pawi pawi
G D
Adaraya... neth hagee...men
Am Em
Duka niwai... langa hidee...men
G D Em
Oba ya...wi pawi pawi

[Verse 2]
-------------------------------
G D
Oba soya... sitha igillee
Em
As dekama andawuye
C D
Nimnaye nilla see...di...
G D Em
Adaraya navi navi
G D
Duka nivena pem sinaa...wen
Am Em
Sitha niwei duka nasee...men
G D Em
Oba ya...wi pawi pawi
Save this song to your Favorite?
Sign up or login. It takes less than 20 seconds to create an account with us.
---
Oba Innawanam Lyrics:
---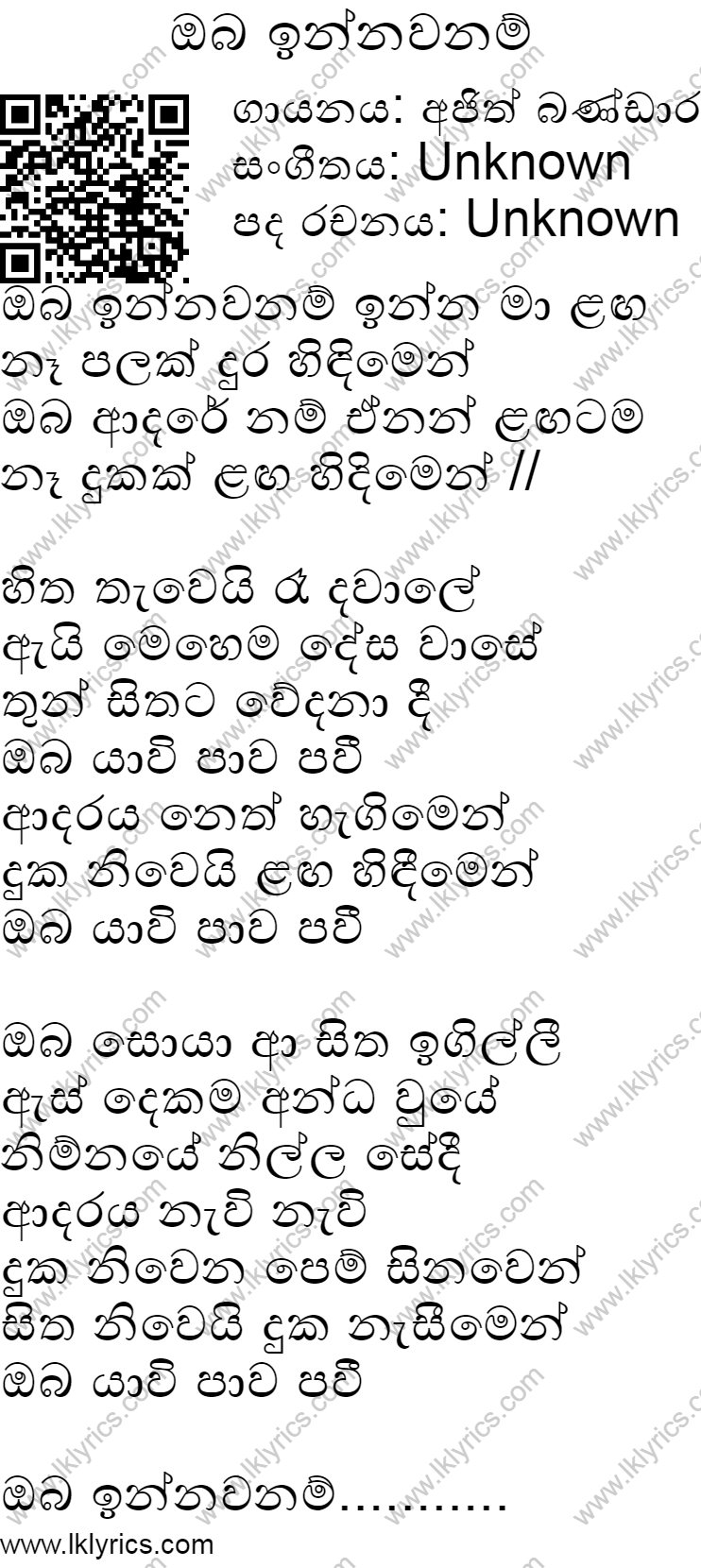 Image credits to the original owner. We index images automatically. If you see something wrong, please email us info@chordlanka.com.
---
Ajith Bandara 5 more guitar chords found:
---
Last Played on 05/12/2020 15:48 | 195 times played.
Advertisement:
---