Chord Diagrams for 'Wetena Kandulu' song:

[Chorus]
---------
Gm
Wetena kandulu, pisalannata hisa athaga
Bb Gm F Eb
Sanasannata, unnu ekama lengathu
Dm7 Gm Eb Gm
Hitha yanna gihin, duka thiyaana


[Verse 1]
---------
Bb Gm
Min mathuwata, oba enna na
Cm Gm
Bindunu hitha yali hadanna
F Gm Dm7 Gm
Santhakatama thibunu hitha yanna gihin
Eb Gm
Yali noena


[Verse 2]
---------
Bb Gm Cm
Oba senasu hitha peri handa wetei
Gm F Gm
Numba hinda... perunu hitha yali hadanna
Dm7 Gm Eb Gm
Enna yalith, maa soyana
---
4 more songs by Ajith Perera:
---
Wetena Kandulu Lyrics: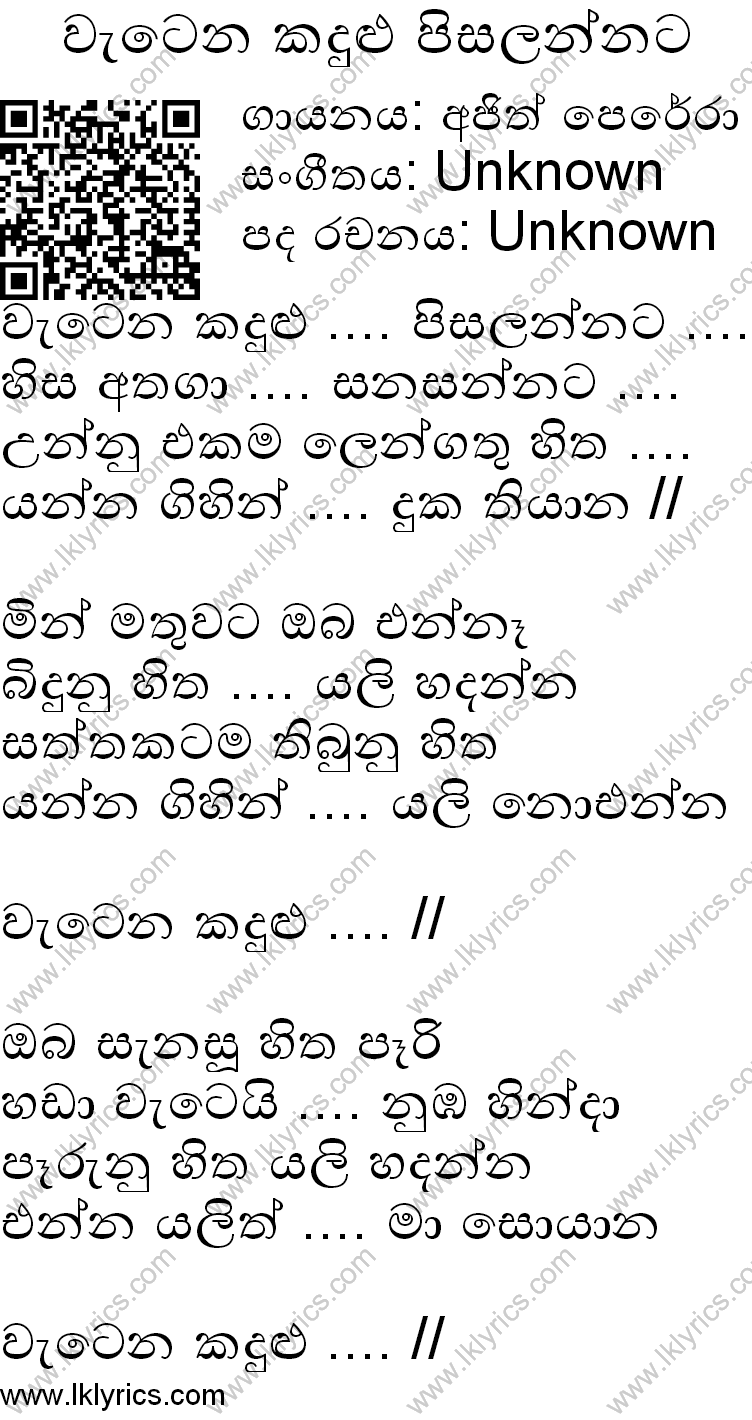 Image credits to the original owner. We index images automatically. If you see something wrong, please email us info@chordlanka.com.
---