Walithala athare 

himihita basina //

Neranjana nadiye gaya hisa

Weda sita budu wu daa

Thilohimi moksuwa lada mohothe

Samadhi bhawana //


Hima kandu wetiye 

seethala hewane //

Chandana thuru peera //

Adi ena mal muwa rada rasine

Samaga musu komala mada pawane

Getila paawena //


Sathsara nagala tika tka selawi //

Sirima bo himige manohara

 palupath athurikili

Nata giya thaalehi rasa neguna

Saragii jeewana //


Sangamith mehene dakune shakha //

Sirilaka ge aa daa //

Sitama thawa mahamewna ulele

Natai kola wannama lesa mahabo

Sumiri naadena //

Save this song to your Favorite?
Sign up or login. It takes less than 20 seconds to create an account with us.
---
Wali Thala Athare Lyrics:
---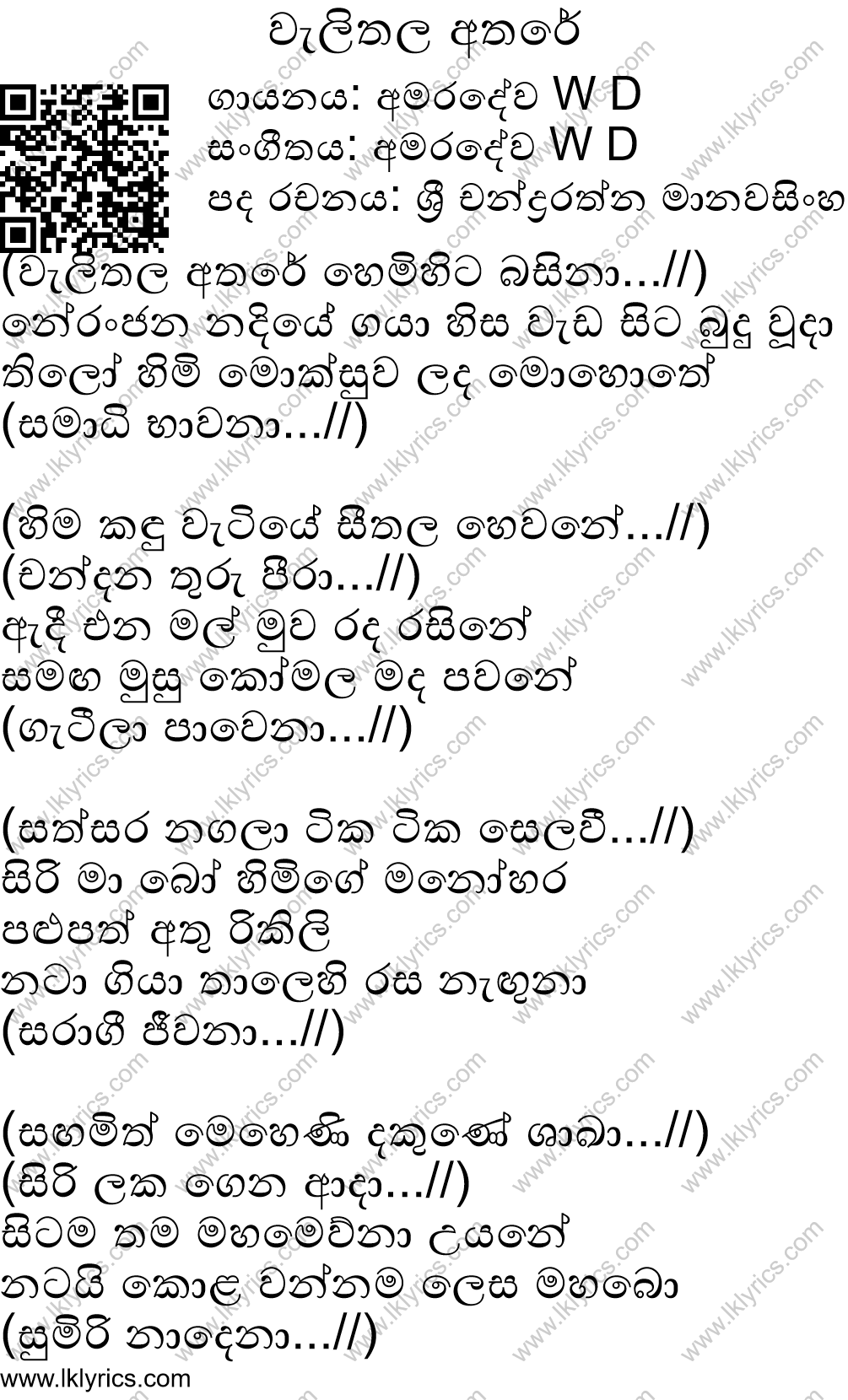 Image credits to the original owner. We index images automatically. If you see something wrong, please email us info@chordlanka.com.
---
Amaradeva 43 more guitar chords found:
---
Last Played on 05/06/2023 10:31 | 276 times played.
Advertisement:
---