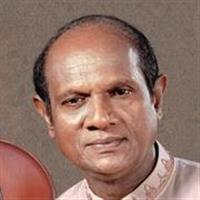 Iri Thalunu Wala Guitar Chords
---
Last Played on 29/11/2023 11:22 | 2361 times played.
---
Chord Diagrams for 'Iri Thalunu Wala' song:
[Chorus]
----
Dm F Dm
Iri thelunu wala
F Dm
Udu wiyan yatin
F Dm Gm
Mudu thaara athirille
Bb
Yamu yamu yamu api
Dm
Awida yamu premiye
Gm
Siw desin hamba ena
F C Bb Am Dm
Motoratha ranga senaga rawatanu


[Verse 1]
----
Dm F Dm Gm Dm
Watapite seeruwata widuli as sinasevi
Gm C Am Dm
Norewete yanna yamu kaha iren ethera wila
C C7 Dm
Kaha iren ethera weela


[Verse 2]
----
Dm F Dm Gm Dm
Riya pele kirulu himi rajawarun atha wanawii
Gm C Am Dm
Bima balan yanna yamu kaha irath reli wetila
C C7 Dm
kaha irath reli wetila
---
30 more songs by Amarasiri Peiris:
---
Iri Thalunu Wala Lyrics:

Image credits to the original owner. We index images automatically. If you see something wrong, please email us info@chordlanka.com.
---
---