[Live Acoustic Version]

[Chorus]
-------------------------------------------
Em F Am Dm
Minisa..aa aa Marana Thunak Athi
C Am Dm
Minisa Bala Siti...i
C Am Bb Dm
Niruwath Daasin Balanna Kanya...aa...wi..
Am Dm Am
Lihil Saluwa Anathure Vateddi
G Am C Dm
Payodara Thudu Ikibididdee Santhrasayen
G Am
Asanwadi Susum Wege Ridmayen
Dm Am Gm Dm
Wayanna Veena Kanya...aaa..wi


[Verse]
-------------------------------------------
Am Em A Dm
Niyagala Mal Pata Dedunu
Am Em A Dm Am|F|Am
Deba Kara Ena Gira Kowuwan

Piyum Kakulak Thudin Para
Dm A Dm A Dm
Balen Pubudana Hansaya Hansaya
Am C Dm
Balanna Niruwath Daasin
G Am G
Okada Wee Ridmayen
Em Am
Rasa Thalaya Kalaeli Ganwa
Dm Am Gm Dm
Vayanna Veena Kanyaaa...aaaa..wee...

Minisa Marana Thunaka..
Save this song to your Favorite?
Sign up or login. It takes less than 20 seconds to create an account with us.
---
Minisa Lyrics:
---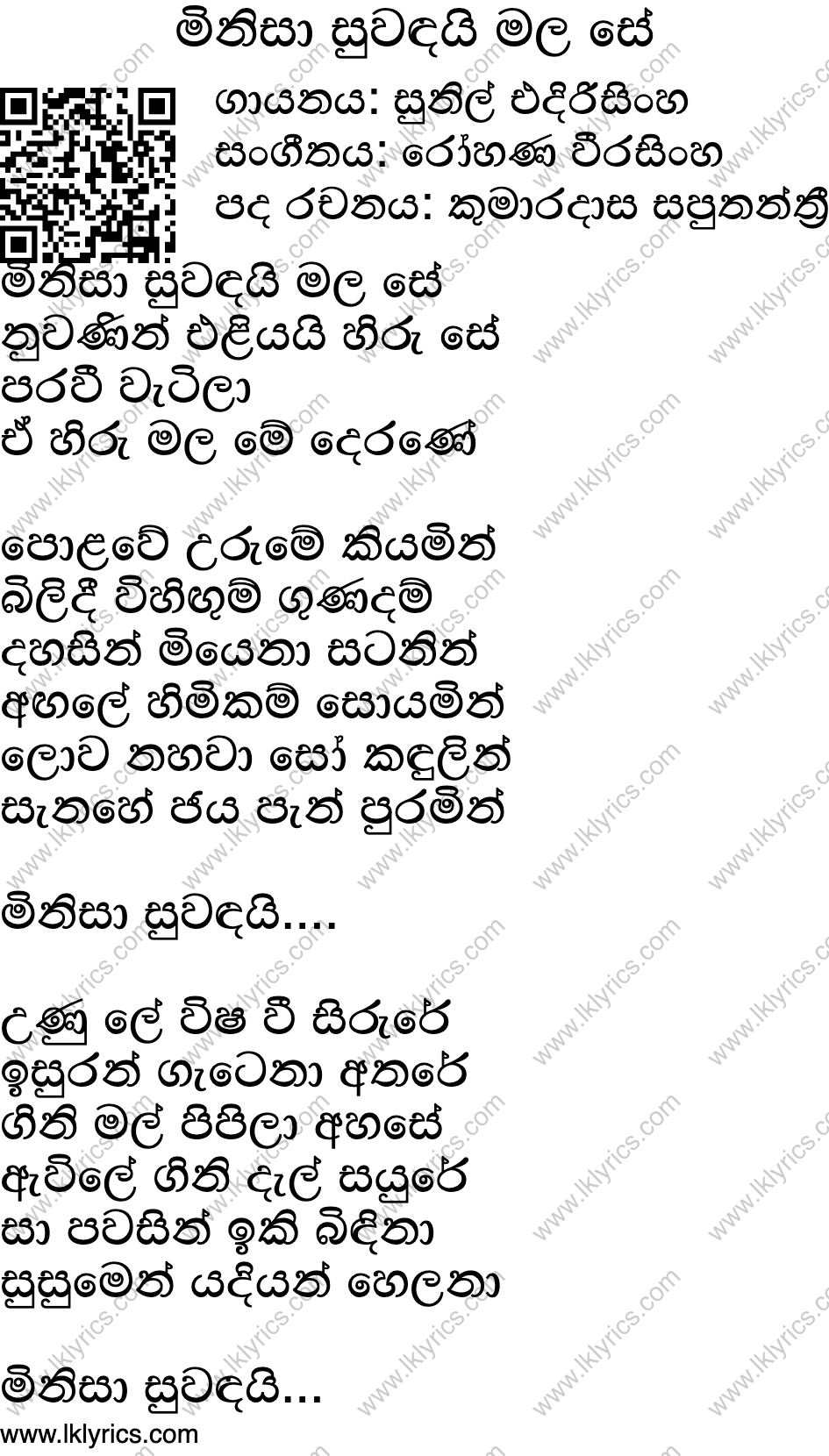 Image credits to the original owner. We index images automatically. If you see something wrong, please email us info@chordlanka.com.
---
Amarasiri Peiris 30 more guitar chords found:
---
Last Played on 01/10/2023 02:26 | 463 times played.
Advertisement:
---