[Chorus]
---------------------------------------
A D E
Kandu pamula sita, dahanata sama wada
A D E
Maa gayana gee obata asenawada
A E D
Kandu mudune sita dewas helanu mana
E D E
Aala wadana sanda, kinduru liye


[Verse 1]
---------------------------------------
A D E
Mitiyawath kandu geebara siyara
A D E
Sanda basa yana thuru awara wana pene
A D E
Oba kiw rahasin, maa salune netha
A D E
Oba ansathu bawa mama dena sitiyemi


[Verse 2]
---------------------------------------
A D E
Ala dola ganga sayura sisara
A D E
Ira naga ena wita perambara ahase
A D E
Oya nethu kal men ma salune natha
A D E
Oba ansathu bawa mama dana sitiyemi
Save this song to your Favorite?
Sign up or login. It takes less than 20 seconds to create an account with us.
---
Kandu Paamula Sita Lyrics:
---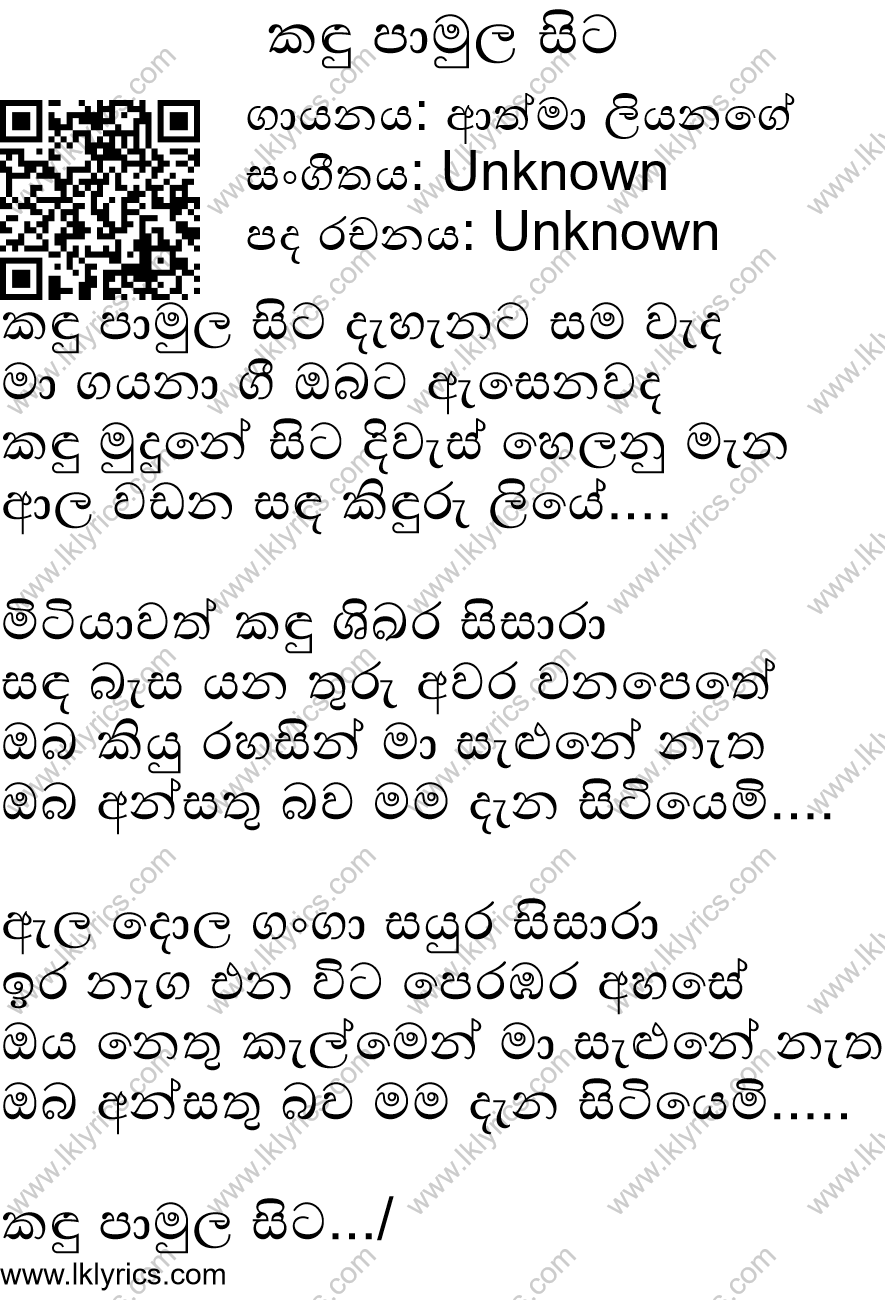 Image credits to the original owner. We index images automatically. If you see something wrong, please email us info@chordlanka.com.
---
Athma Liyanage 24 more guitar chords found:
---
Last Played on 06/06/2023 07:00 | 2852 times played.
Advertisement:
---