Chord Diagrams for 'Oba Aetha Sanda Wee Paya' song:
[Chous]
------
Fm Eb Fm
Oba aetha sanda wee paya
Eb Cm Fm
Mama meatha tharuwaka pipila
Ab Eb Fm
Me nisala reye lowa nidana
Ab Fm
Ma oba oba ma langa inna

[Verse 1]
------
Ab Bb Fm
Apa durin duraka wuwa thaniye
Ab Bb Fm
Neth sarin pamani hamuwuye
Eb
E aeth bawani hada andure
Ab Eb Fm
Senehase sonduru bawa pirune

[Verse 2]
------
Ab Bb Fm
Madhu sanda tharuwada hamuweela
Ab Bb Fm
Sitiyada oba ma lanweela
Eb
E duraka eda apa pipila
Ab Eb Fm
Thibu sonduru sene ganga sindila
---
5 more songs by Bandara Athauda:
---
Oba Aetha Sanda Wee Paya Lyrics: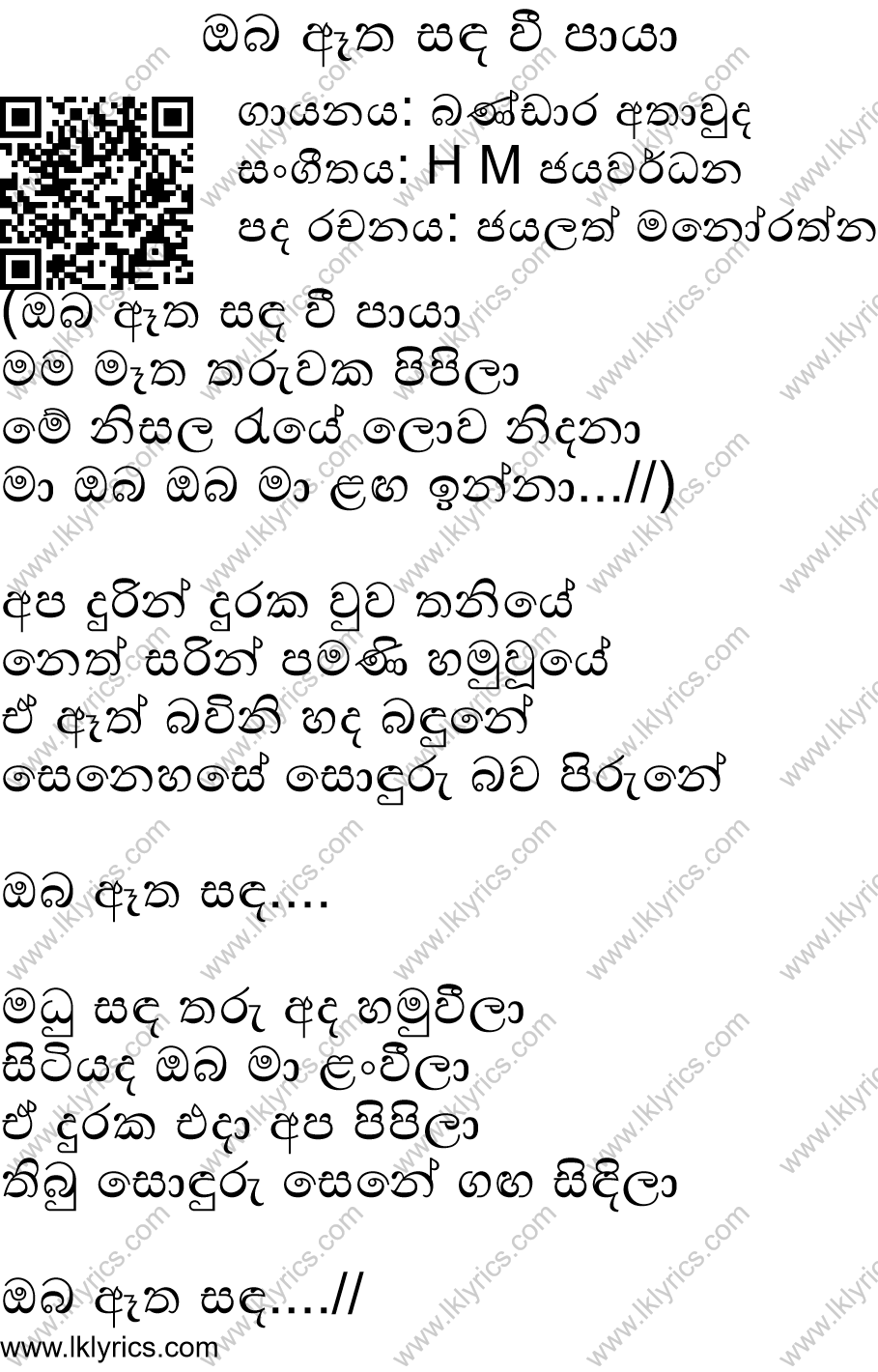 Image credits to the original owner. We index images automatically. If you see something wrong, please email us info@chordlanka.com.
---
---
Try our top 10 most played songs:
View More....
---
Try our top favorite songs: