Chord Diagrams for 'Thakkada Mal Suwandai' song:

[Intro/Inter]
----------
|Am  |-  |F   |-  |
|G   |-  |Am  |-  |
|-   |G  |Am  |-  |
|Am  |G  |Am  |-  |

[Chorus]
----------
Am                G                Am
Thakkada mal suwandai ada werala dige
               G                Am
Ira aawath den bahinna muhuda dige...
F       
Oyath ekka wenadata mage bicykale
G                                Am
Indagena innawa penawa nithara rale //

[Verse 1]
----------
Am           G      
Paasal kaale patan gattha pema
                  Am
Loku wenakan thibuna
              G
Yaaluwo okkoma game hemadena
                   Am
 honda heti dena unna
F
Deweni madu polen aran dunna

gal mala witharak penna
G            
Man dan na matath horen ada nokiyama
        Am
Wenwa giya..

[Verse 2]
----------
Am              G
Okkoma mata dan hina wenne mama
                   Am
Landa bolandai kiyala
                  G
Mal sipa gaththata mal thalanne naha
                Am
Manudam danna nisa
F
Kedinaka ho ma kaurun dei

Oba hata wetawewi kiya
G
Samugannam mama ahankaara mage
                 Am
Kanduluth ekka sada...

---
4 more songs by Chamara Ranawaka:
---
Thakkada Mal Suwandai Lyrics: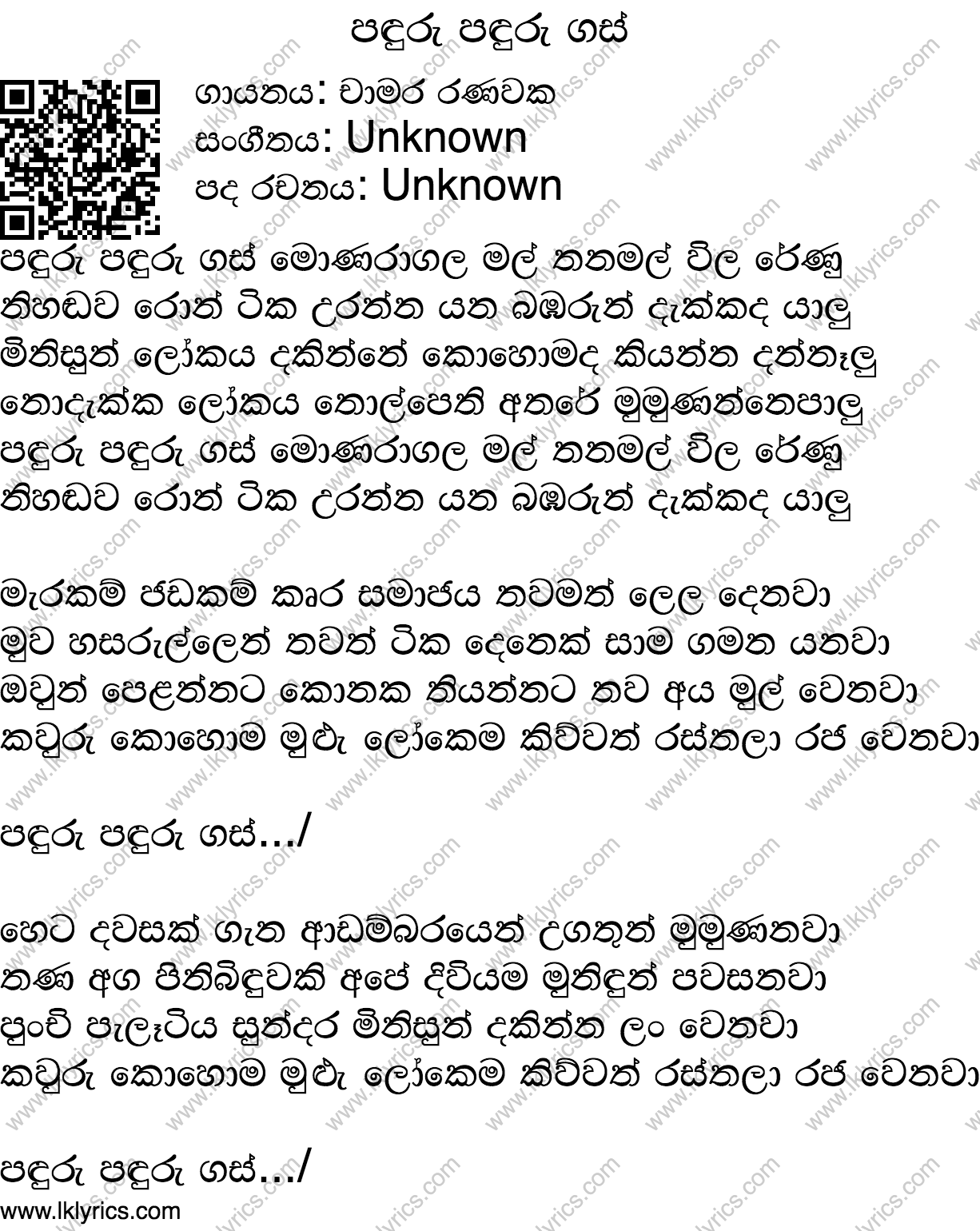 Image credits to the original owner. We index images automatically. If you see something wrong, please email us info@chordlanka.com.
---