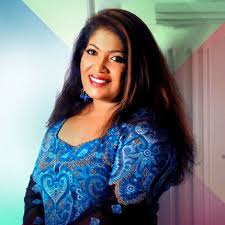 Dedunu Paatai Moona Obe Guitar Chords
---
Last Played on 27/11/2023 15:36 | 258 times played.
---
Chord Diagrams for 'Dedunu Paatai Moona Obe' song:
[Chorus]
------------
Eb
Dedunu patai mohona obe

Didulana samanaliye

Mulwara dutu dina hitha gatthe

Ekai samanaliye
Ab Eb
Arunode , suwande

Mal wala mee bindu weahenne

Obatai mal kumaro

Seethala pini matha awidinne

Obatai ran bambaro
Ab Eb Bb
Me yaame hamu wee ek weela
Ab Eb
Lan weela sanasee


[Verse 1]
------------
Eb Ab Eb Ab Bb
Warala obe ada helena alla wage
Eb Ab Eb Ab Bb
Suwanda obe chandana arana wage
Ab Gm
Aadara loketa paayana sanda lesa
Fm Eb
Obe watha dilisenne
Ab Gm
Saagare jalayata wadiya mage hade
Fm Eb
Aadara obata priye
Fm Bb
Mage aadare obata priye


[Verse 2]
------------
Eb Ab Eb Ab Bb
Keewa katha oba ma gana sihi wenawa
Eb Ab Eb Ab Bb
Prema lowe mama ahase piyambanawa
Ab Gm
Oya atha gannata, senehasa dennata
Fm Eb
Mage sitha latawenawa
Ab Gm
Oba sanasannata suwa kandannata
Fm Eb Fm Bb
Ma hanikata enawa, landune ma hanika enawa

---
18 more songs by Chandralekha Perera:
---
Dedunu Paatai Moona Obe Lyrics: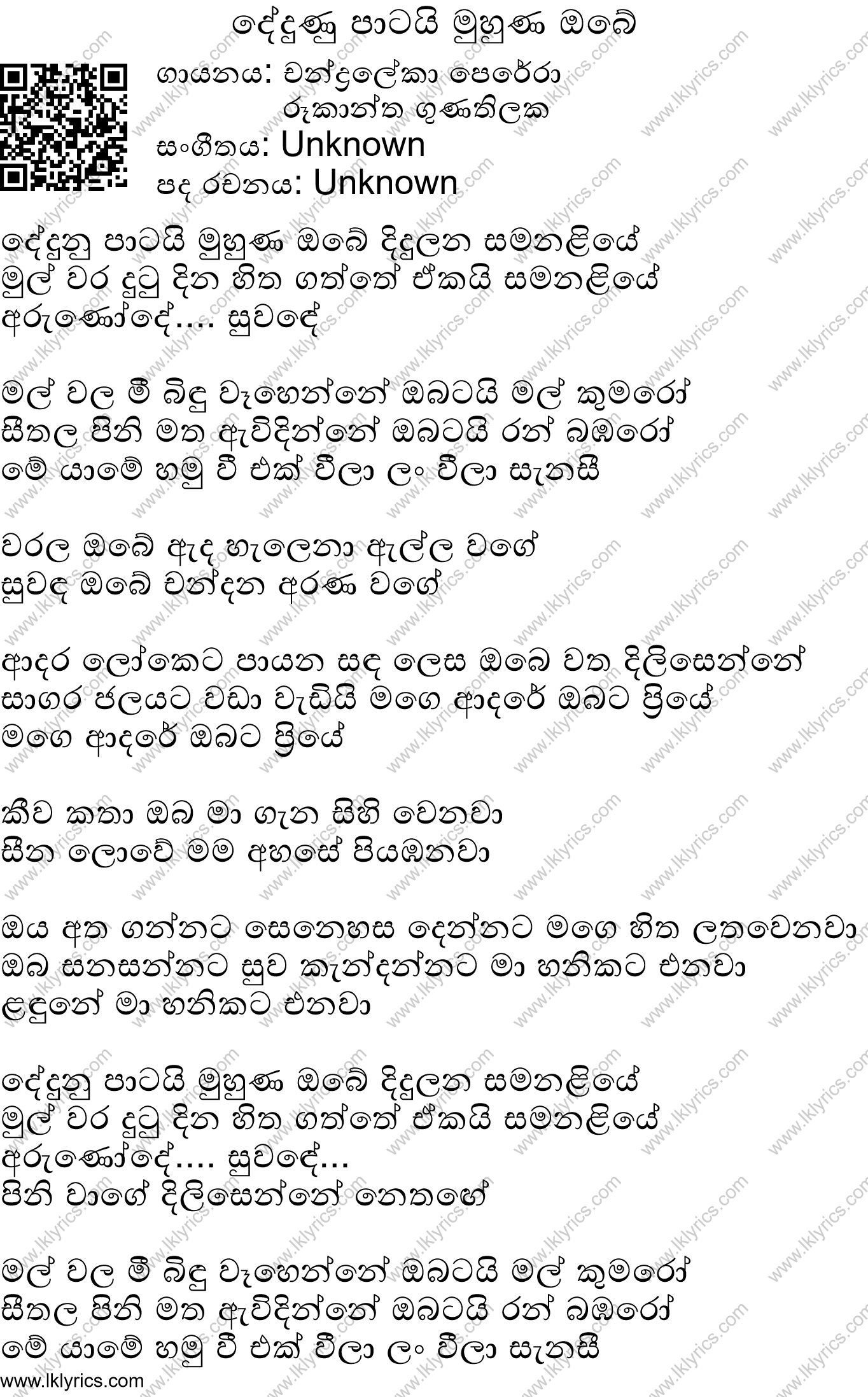 Image credits to the original owner. We index images automatically. If you see something wrong, please email us info@chordlanka.com.
---
---