Chord Diagrams for 'Kande Wihare' song:

[Intro/Inter]
-----------------
|D  |-  |-  |-  |
|D  |C  |D  |-  |

|D  |-  |-   |G  |
|A  |-  |A7  |D  |

|G  |Em  |A   |D  |

[Chorus]
-----------------
D             D7         G
Kande wihare, seela sugande
        C  A         D
Paawi enne gantha naade
             D7        G
Dotha purala nelum nelala
           C              D
Pansal yamuko punchi nangiye

[Verse 1]
-----------------
D               
Rathu guru paara ime
F#m             D7                 G
Kaurun enakanda sirimal bala hindinne
A                   D
Thaniyen bala hindinne
D7        G                Em
Man nangi ekkan pansal yanawa
A                 D
Enawada sirimal aiye

[Verse 2]
-----------------
D                  F#m             
Pera sansaara bawe pathumak wilasindo
D7                 G
Api den nelum pudanne
A                   D
Samidun pihita yadinne
D7      G                   Em
Dennata degurun awasara denawa
A                 D
Seka na sirimal aiye


---
18 more songs by Chandralekha Perera:
---
Kande Wihare Lyrics: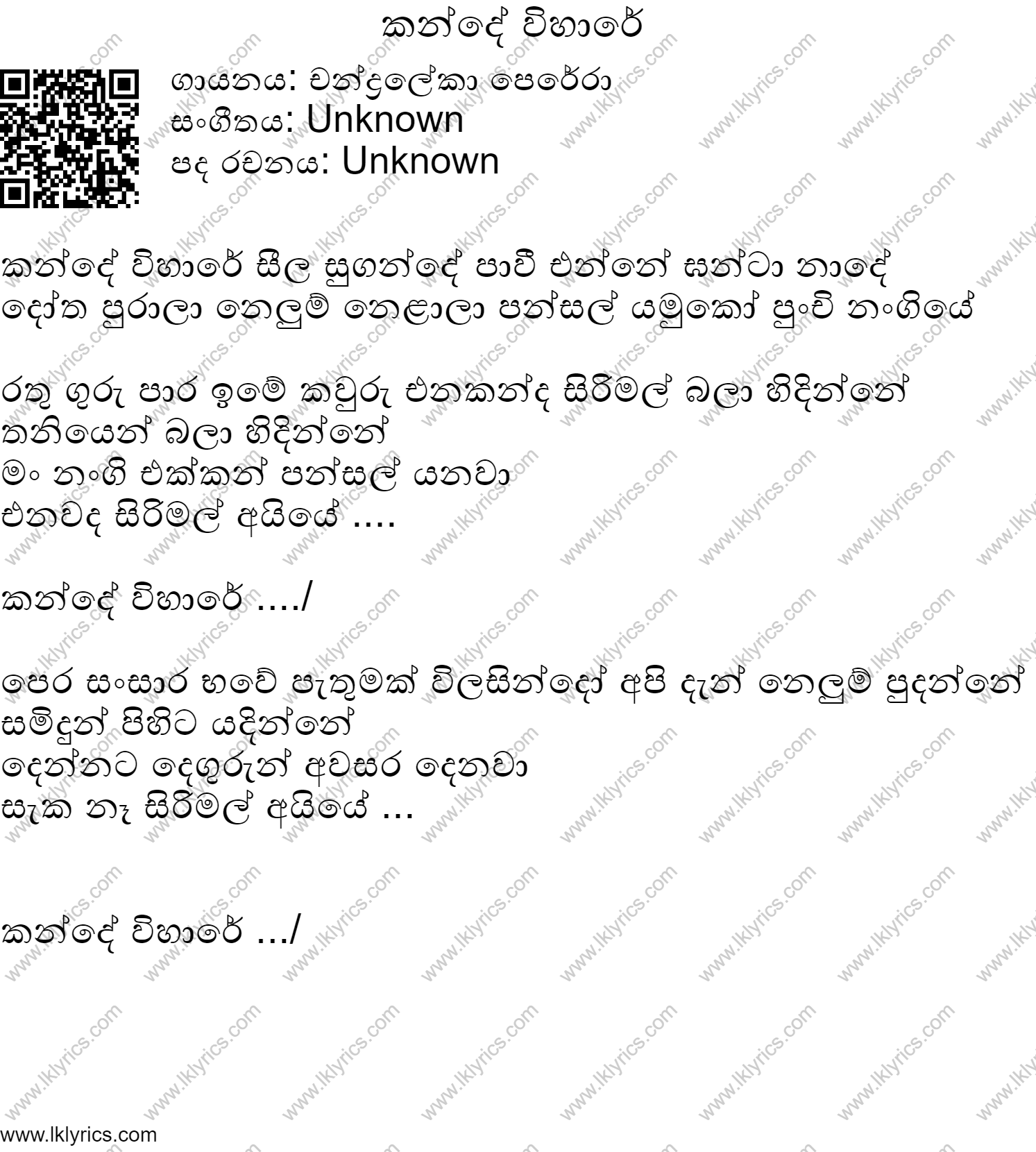 Image credits to the original owner. We index images automatically. If you see something wrong, please email us info@chordlanka.com.
---