Chord Diagrams for 'Pem Loke Pura Oba Sewwa Suda' song:
[Chorus]
---------
F Gm C F
Pem loke pura oba sewwa suda
Am F Gm C F
Mal maala gotha, paladanna gele dala
F Gm C F
Ge gawa dole, mal pipunu kele
Am F Gm C F
Enakan sitiya, oba koheda giye dala
C Gm F Am
Atha ganna obe, mama widapu duke
Bb Gm F
heti danne me ma witharai
F Gm C F
Oba deka nobala, mata innata baha
Gm C7 F
E hinda thamai mama enne obawa soya


[Verse 1]
----------
Gm C F Am
Kawadada manda, jaya kodi banda
Bb Gm F
Ekwanne priye denna..
F Gm C F
E suba sihine, ai eli nowune
Dm Gm C7 F
Pem raja dahane thani wewida api denna


---
3 more songs by Christopher Paul:
---
Pem Loke Pura Oba Sewwa Suda Lyrics: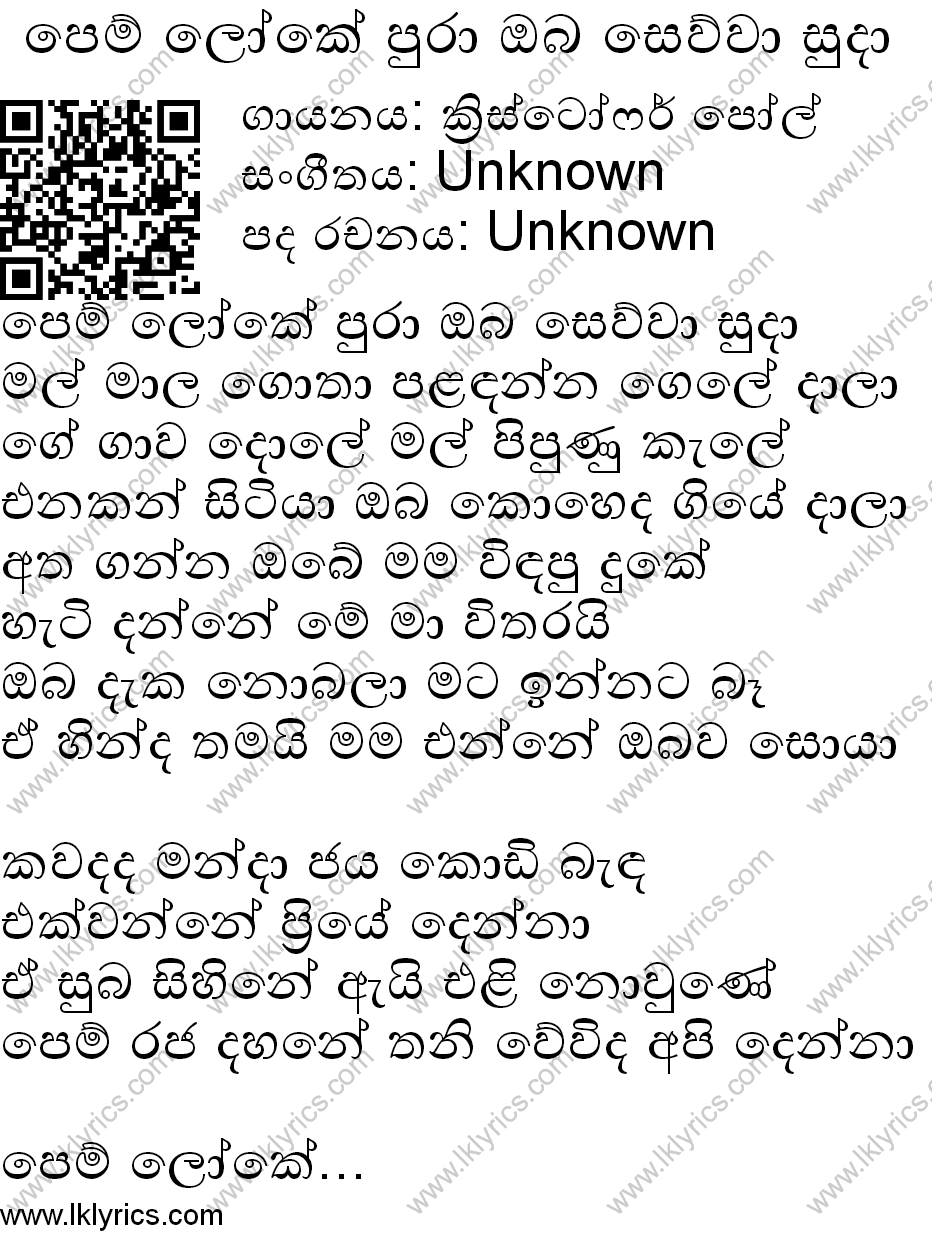 Image credits to the original owner. We index images automatically. If you see something wrong, please email us info@chordlanka.com.
---
---
Try our top 10 most played songs:
View More....
---
Try our top favorite songs: