[Chorus]
-------------------------------------------
D A
Desa piya gathkala mata mewenne obe ruwa
A7 D
Etha kadukaren ena nala genenne obe hada //
G
Kumariye...
A G
Amathaka nowe... lassana ruwe...
D
Sitha senasuwe //
[Verse 1]
-------------------------------------------
D G
Athin atha weli werale thaniwunu mohothe
Em C A7 D
Etha nim walalle neth redawunu mohothe //
F#m G
Sitha kelambune... ei nomadene...
A C A7 D
Ki deyakda arumayakda mata hithaganna nodi
[Verse 2]
-------------------------------------------
D G
Galin gala hepi pena keti visirenu dekala
Em C A7 D
Nim nowu sithe sathutin hasarel pipila //
F#m G
Mathakaya mage... awadi wune...
A C A7 D
E edaya me medaya mata hithaganna nodi
Save this song to your Favorite?
Sign up or login. It takes less than 20 seconds to create an account with us.
---
Desa Piya Gath Kala Lyrics:
---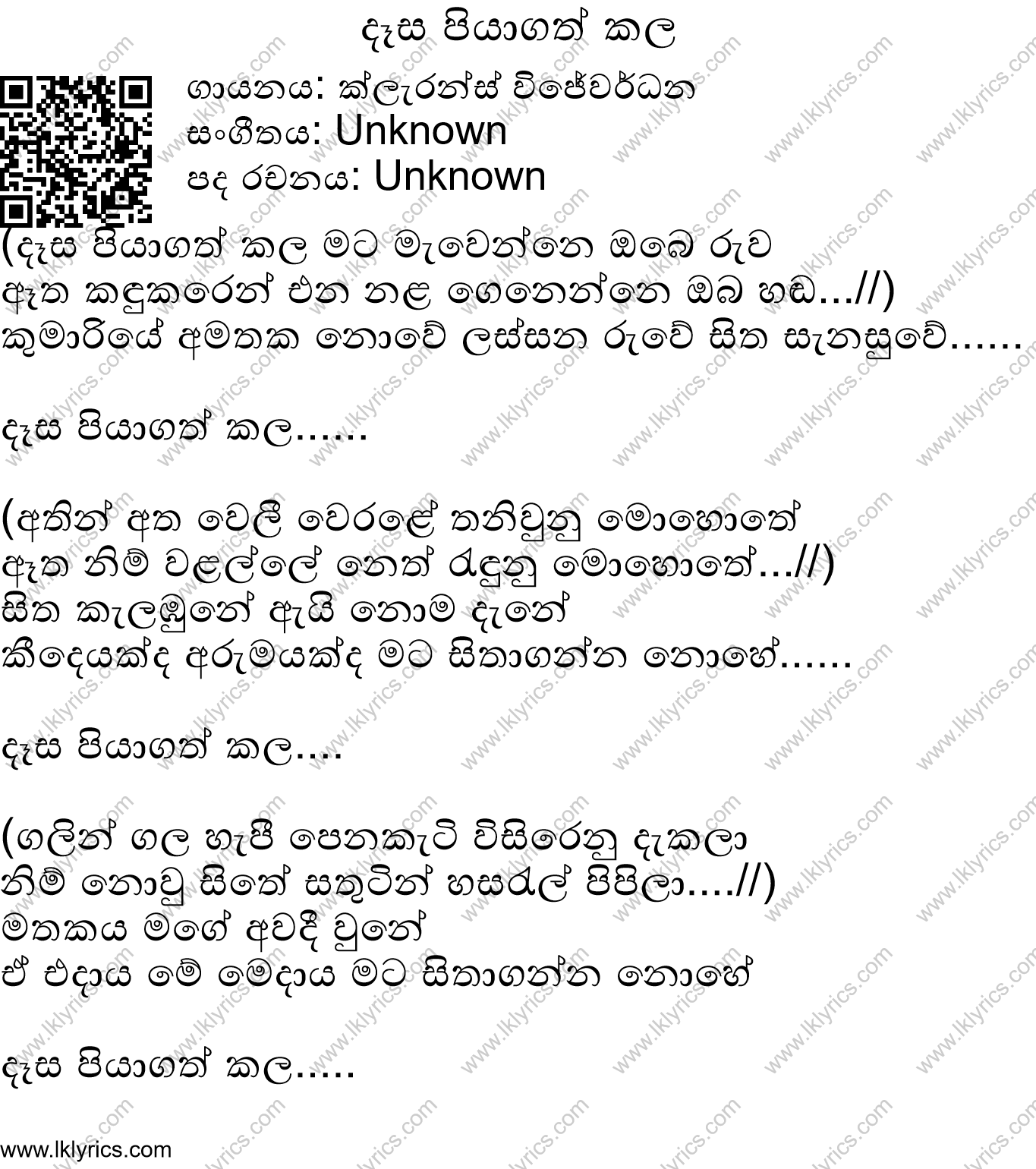 Image credits to the original owner. We index images automatically. If you see something wrong, please email us info@chordlanka.com.
---
Clarence Wijewardana 60 more guitar chords found:
---
Last Played on 08/08/2022 12:38 | 3142 times played.
Advertisement:
---