Chord Diagrams for 'Senehe Sithin' song:

[Chorus]
-------------------
Em            G              D       Em
Senehe sithin sanasillen eka sithuwillen
D           Am           Em
Wemin ekama mawakage daruwan
Am           G            D          Em
Nuwan piyena thura hidimu api hasarallen...//

[Verse 1]
-------------------
Em                      D           Em
Ekama ahasakini kaatath sewana sadenne
D                            Am      Em
Polowa sawoma sama sithakini usula inne
Am          C               G          Am
Ewan polowa matha yuda wada uruma soyanne
G              D           D7        Em
Tharanga wadee nominiskama ai minisunne

[Verse 2]
-------------------
Em                     D           Em
Bedum pauru seema mada pil bandaganne
D                         Am          Em
Thaman suwa patha anunata thawul sadanne
Am           C           G          Am
Kenek nasana mang salasa kenek dinanne
G            D          D7         Em
Jeewath wana tika ae me satan wadinne

---
28 more songs by Gunadasa Kapuge:
---
Senehe Sithin Lyrics: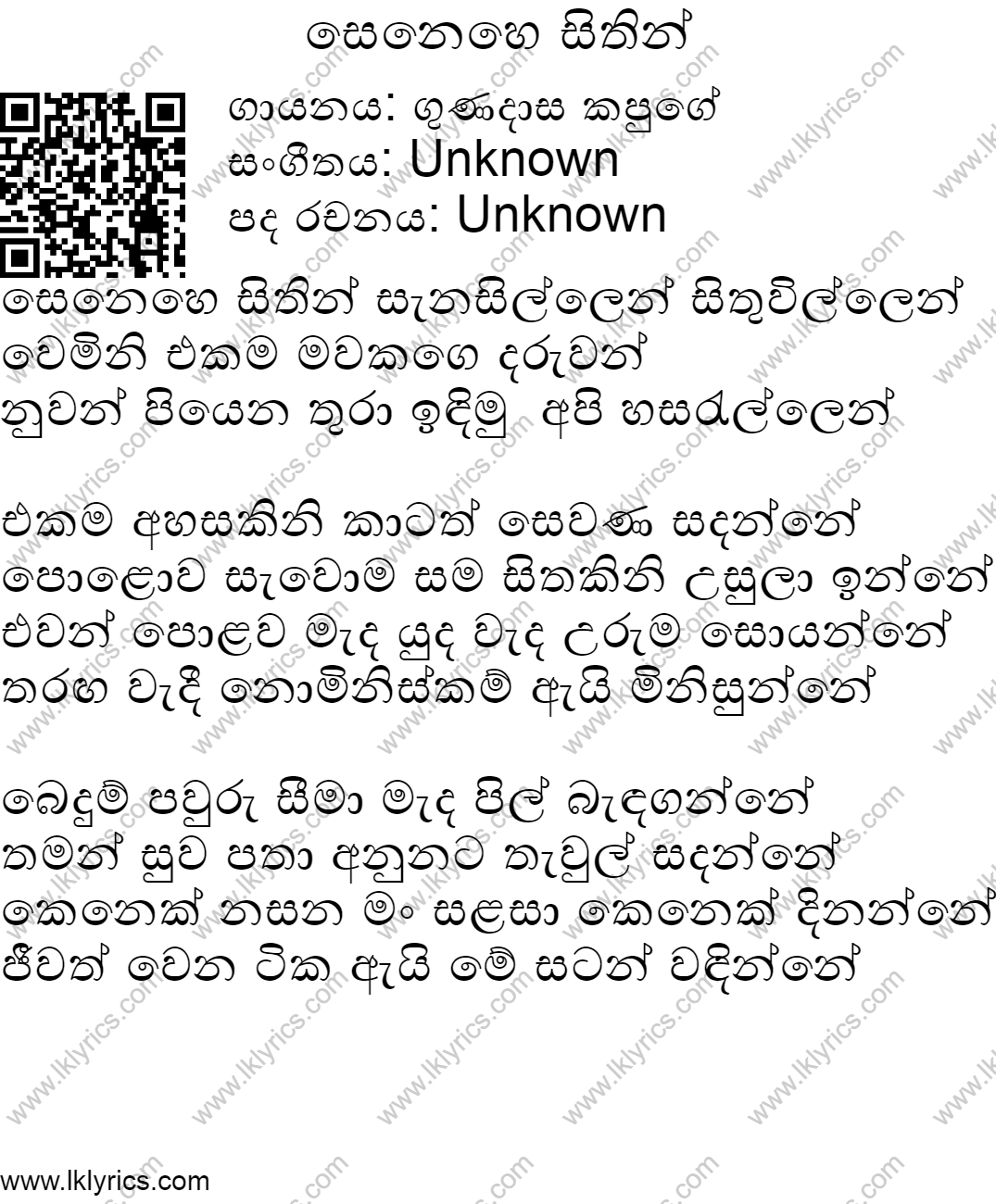 Image credits to the original owner. We index images automatically. If you see something wrong, please email us info@chordlanka.com.
---
---
Try our top 10 most played songs:
View More....
---
Try our top favorite songs: