Chord Diagrams for 'Manamaala Handawe' song:

[Chorus]
----------------
C Am C F
Manamaala heandeawe, pini wessa wahinawa
G C Am Dm C
Sulan kodeka ethi, obe suwanda genenawa
C G F Dm C
Dara ganna beri dukak, mage hithata denenawa
F Em Dm G C
Mathak wenakota oyawa, hithama gini gannawa


[Verse 1]
-----------------
C Am C
Wen wela giya dawase, sipa gattha mage deathe
F Dm G C
Obe suwanda ahurakwa guli wela thiyenawa
C Am G G7 C
Pem sihine amathaka wu, kandulu gebbara dease
A Dm G C
Unu kandulu galagena, dekammul themanawa


[Verse 2]
-----------------
C Am C
Mathakayak amathakawa, hitha ridunu then aaye
F Dm G C
Amawaka kaluwaraka, giya samaya denanawa
C Am G G7 C
Dukak oba dukak ne, windawa windawa thevena
A Dm G C
Eth meya satthamai, maga bala indinawa
---
13 more songs by Keerthi Pasquel:
---
Manamaala Handawe Lyrics: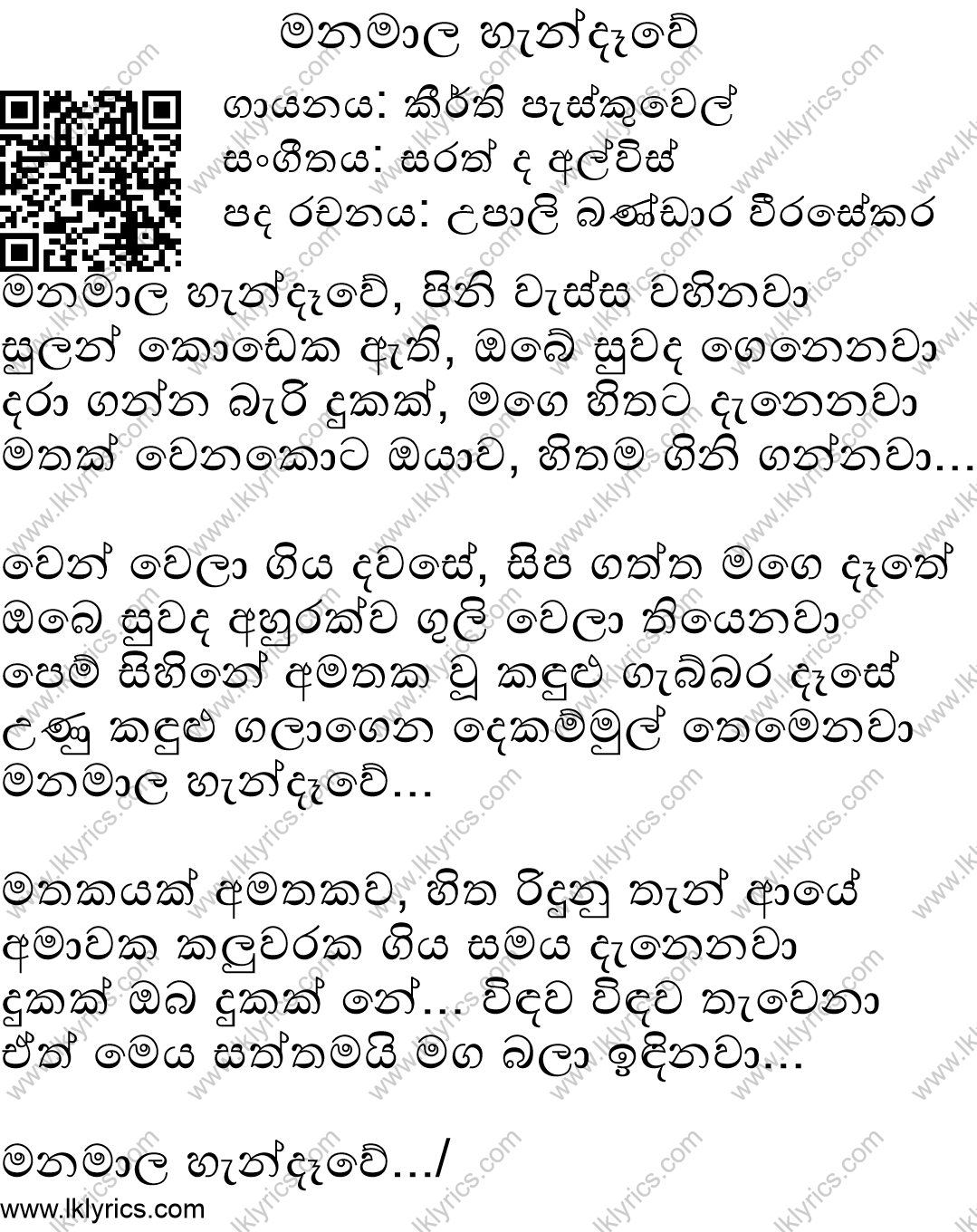 Image credits to the original owner. We index images automatically. If you see something wrong, please email us info@chordlanka.com.
---
---
Try our top 10 most played songs:
View More....
---
Try our top favorite songs: