Chord Diagrams for 'Sina Pipena Me Wasanthaye' song:
[Intro]
-----------------------------
| G | - | Am | - |
| G | C | D | G |

[Song]
-----------------------------
G C G
Sina pipena me wasanthaya
C D7 G
Neladothin malk se
Am G
mage lowa wetha obai gena awe
Am G Am G
sinasi... obai gena awe
Bm G
wasanthaya malak se
[Verse 1]
----
G
Nibada suwadai oba nisa mata
Am
gama madin hamana pawana sihilal
D G C G
gam dorin pitaman nowewa
Am G
nawum suhubul yauwane hasaral
G
sina pipena....


[Verse 2 ]
----
G
nisala sithuvili sasala thuruliya
Am
athara thaniwemi oba nisa sathutin
D G C G
ahasa samuduru walada sanasemi
Am G
thanaka sagawami hadasane susumin
G
Sina pipena....
---
4 more songs by Lakshman Wijesekara:
---
Sina Pipena Me Wasanthaye Lyrics: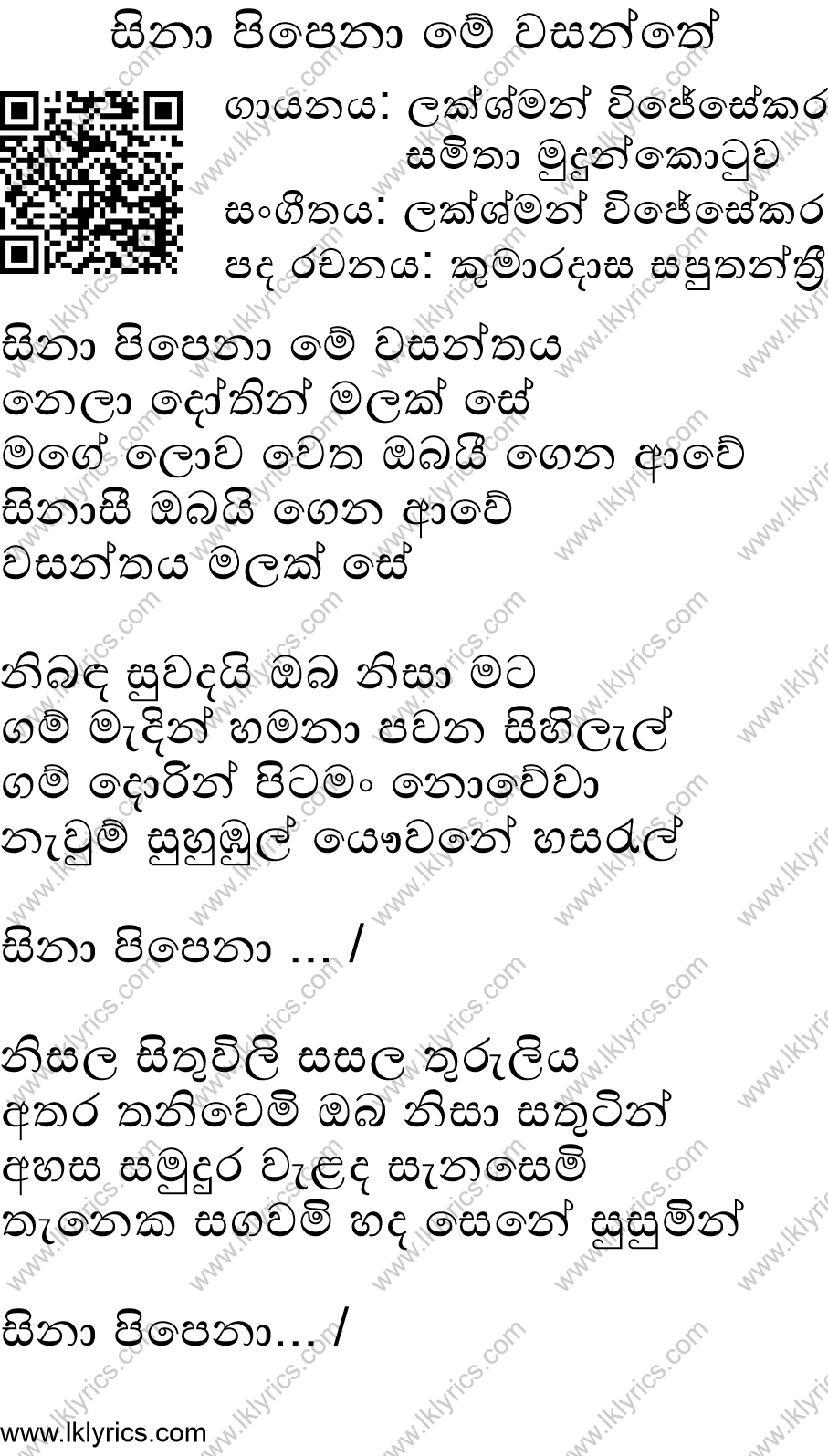 Image credits to the original owner. We index images automatically. If you see something wrong, please email us info@chordlanka.com.
---
---
Try our top 10 most played songs:
View More....
---
Try our top favorite songs: