Chord Diagrams for 'Selena Sului' song:

[Chorus]
-----
Am              G
selena sului... ridena sului...//
  Dm             G           Am      
Magea hadawatha.., Bindena sului..
Dm   G             Am   
Aaadare,  denena sului..

[Inter] 
-----
| Dm  | -  | -  |  -  |
| Em  | -  | -  |  -  |
| Am  | -  | 

[1stVerse]
-----
Am
susum sagawaa hithe medde,
Dm            G      Am
themannam oba sinaha wesse..
Am                
neasunath sitha bidena hada mage,
G            Em      Am
esevee hitha handana sadde..

[2nd Verse]
-----
Am
bidak wath ei mage gena oba,
Dm            G       Am
pau kiya wath sithuwe neththea....
Am                
themee dilisena mage es desa,
G             Em     Am
horen wath ei beluwe neththea..

---
1 more songs by Madawa hewawasam:
---
Selena Sului Lyrics: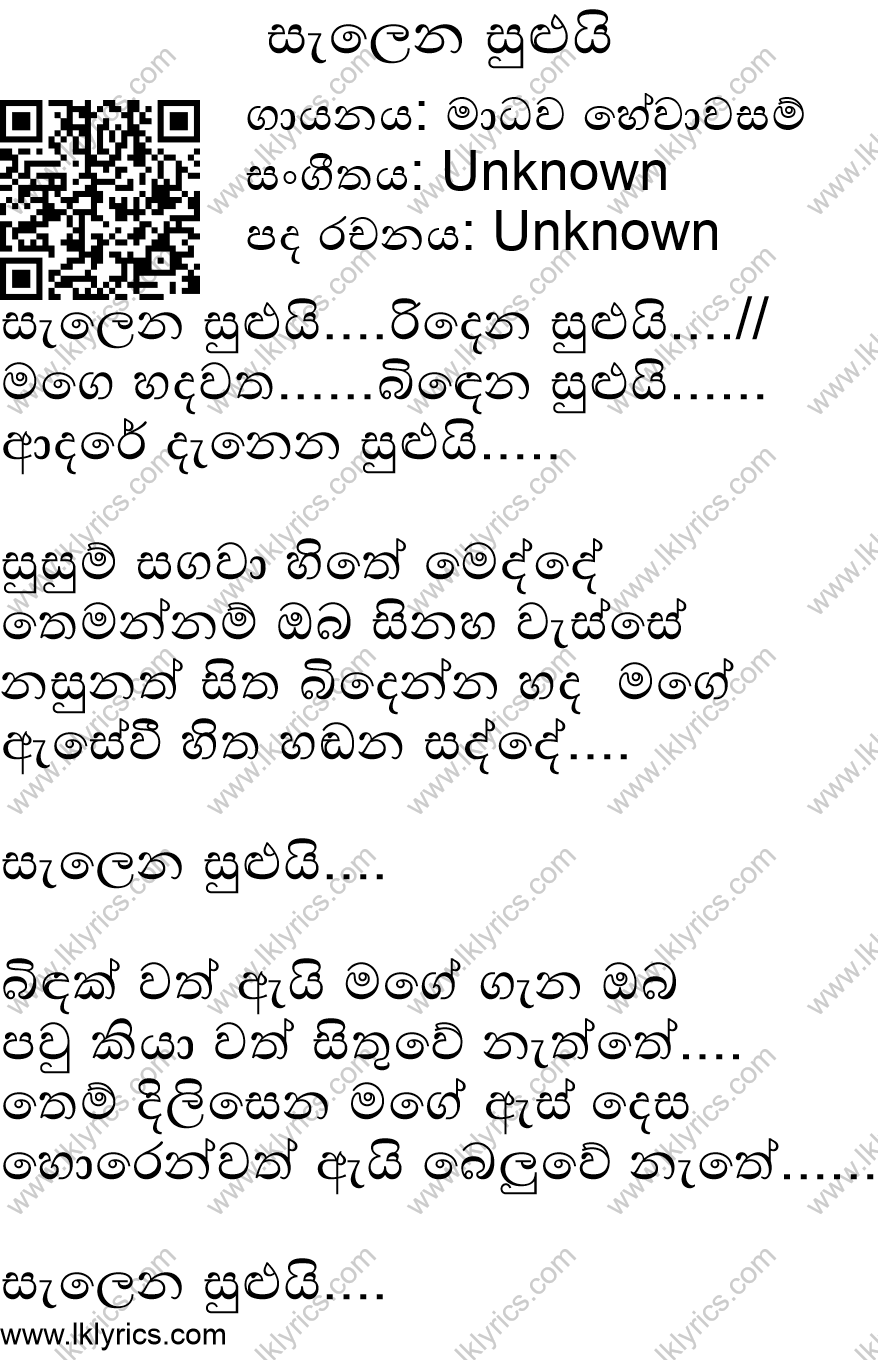 Image credits to the original owner. We index images automatically. If you see something wrong, please email us info@chordlanka.com.
---
---
Try our top 10 most played songs:
View More....
---
Try our top favorite songs: