Chorus
------------------------------------
D   Am      D
Dukedi hendumata sepedi
    C       D
Sinasennata langa indan
F            A
Thawath Amma kenek athnam
           F
Numbai e amma
          A          D
Sonduriye numbai e amma

Verse 1
-----------------------------------
D              G
Ahasa men lath chodana
Em     A       D
Polowa men duk uhulana //
D         G
Maniyange senehasin 
    Em           D
Mul warata ipadila
A
Sonduriye numbe senehasin imi
  A7       D
Lowe rajawila

D               G
Sithata senasum kalpana
Em     A     D
Genena paada wasana//
D             G
Thana taj mahalayak piwithuru
Em           D
Senehe ganthire
A
Sonduriye numbe rewa amagam
       A7   D
Mahada mandire

Save this song to your Favorite?
Sign up or login. It takes less than 20 seconds to create an account with us.
---
Dukedi Handumata Lyrics:
---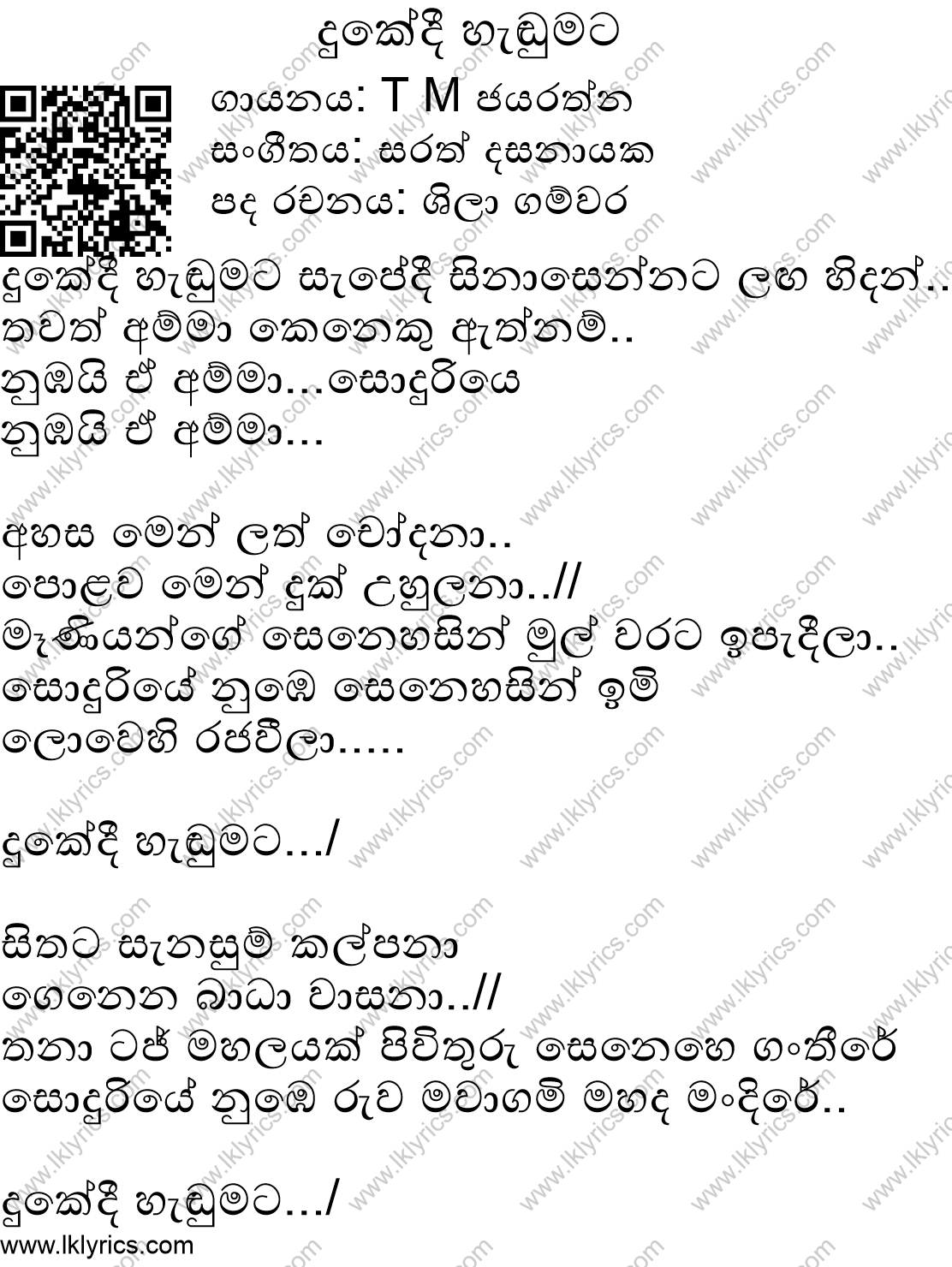 Image credits to the original owner. We index images automatically. If you see something wrong, please email us info@chordlanka.com.
---
T.M. Jayarathna 34 more guitar chords found:
---
Last Played on 26/09/2023 01:26 | 291 times played.
Advertisement:
---