Chord Diagrams for 'Pawanata Salena' song:
[Intro]
------------------
D | - | C | -
G | C | D | -

D | - | - | -
Hmmmm........

- | D7| G | C | - | D
Hmmmm.......

[Chorus]
------------------
D C D D C D
Pawanata saleana.... domba mal suwadin
D7 C D C D
Aadara hasareal muwata neageido..
D C D D C D
Sawanata kondura.... pawasana wadanin...
D7 C D
Aaddara heaguman... sithata deaneido....

[Verse 1]
------------------
D D7 G D
Mal aeathurunu e suwa yahane oba
C D
Adawan deanethin aalawadayidho
D D7 G D
Maa aeakaye sita podi puthu hadana
C D7 D
E duk bara handa obata aseido


[Verse 2]
------------------
D D7 G D
Aeakaye sita ma puthu handana sanda
C D7 D
Le kiri wee deai nodanimi maa landa
D7 G D
Asarana denethin puthu desa bealu sanda
C D7 D
Dutuwe weahirinu kandulu pamani landa
---
34 more songs by T.M. Jayarathna:
---
Pawanata Salena Lyrics: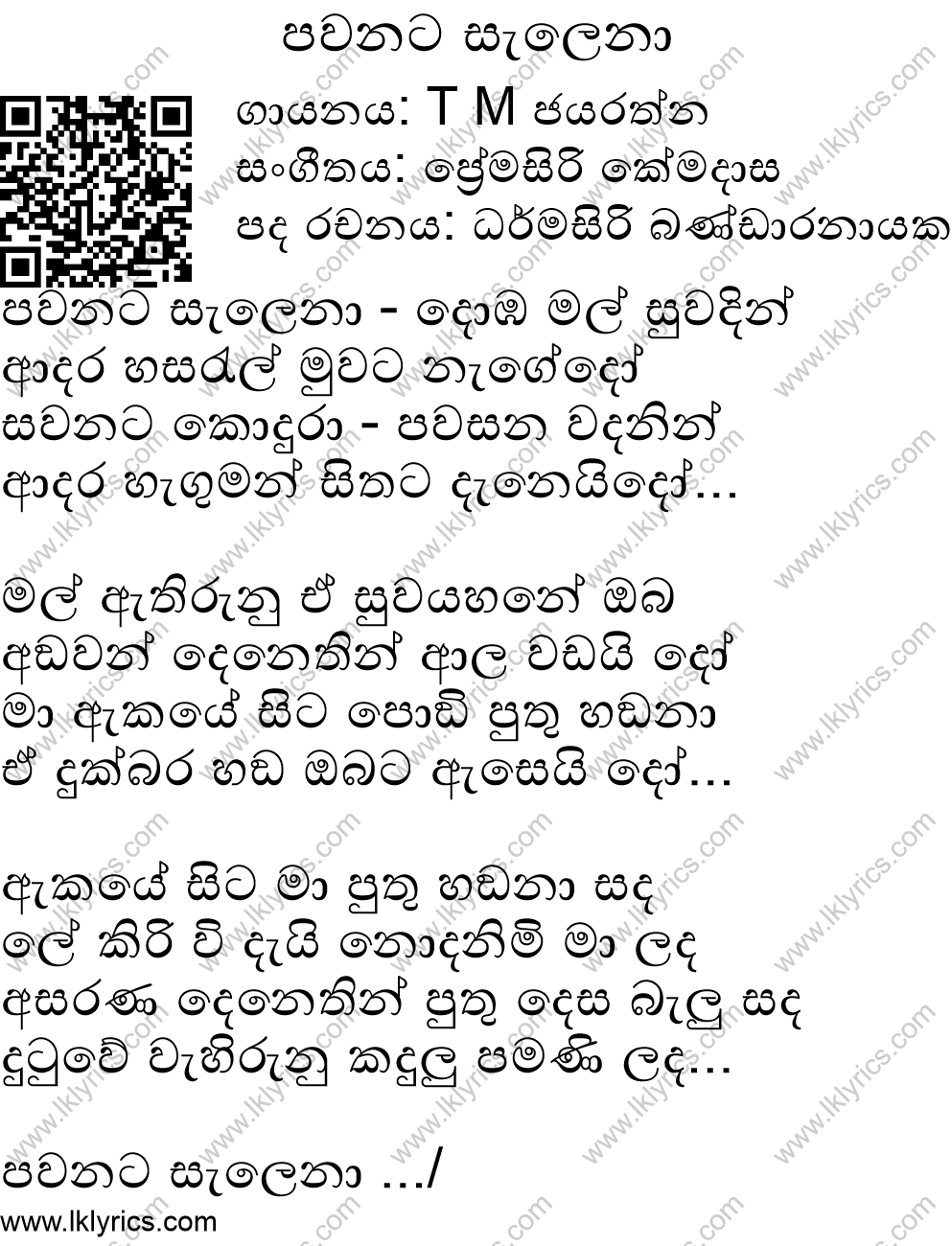 Image credits to the original owner. We index images automatically. If you see something wrong, please email us info@chordlanka.com.
---
---
Try our top 10 most played songs:
View More....
---
Try our top favorite songs: