Chord Diagrams for 'Raththaran Neth Deken' song:

[Chorus]
-------------
Em G D
Raththaran neth deken, Sala sihil pawan
Em Bm C D Em
Jeewithe laso thavul niwanna raththaran //


[Verse 1]
-------------
Em D G D Em
Ha haaa haa mmm mmmm
Em C Em
Tharaka sinaha dele, ran kelum dile
Em C Em
Aadare gala hele, sihinayak wage
G Am G
Paluwe weli handa weteddi jiwithe
Em Am Bm Em
Ma diha langawa inna rattharan mage


[Verse 2]
-------------
Em D G D Em
Ha haaa haa mmm mmmm
Em C Em
Maaruthe hama yathe, mal uyan dige
Em C Em
Paawena walakule, sisilasak wage
G Am G
wedana niwi obe suneela neth wile
Em Am Bm Em
Jeewithe sinaha nagawi senehasin hade

---
34 more songs by T.M. Jayarathna:
---
Raththaran Neth Deken Lyrics: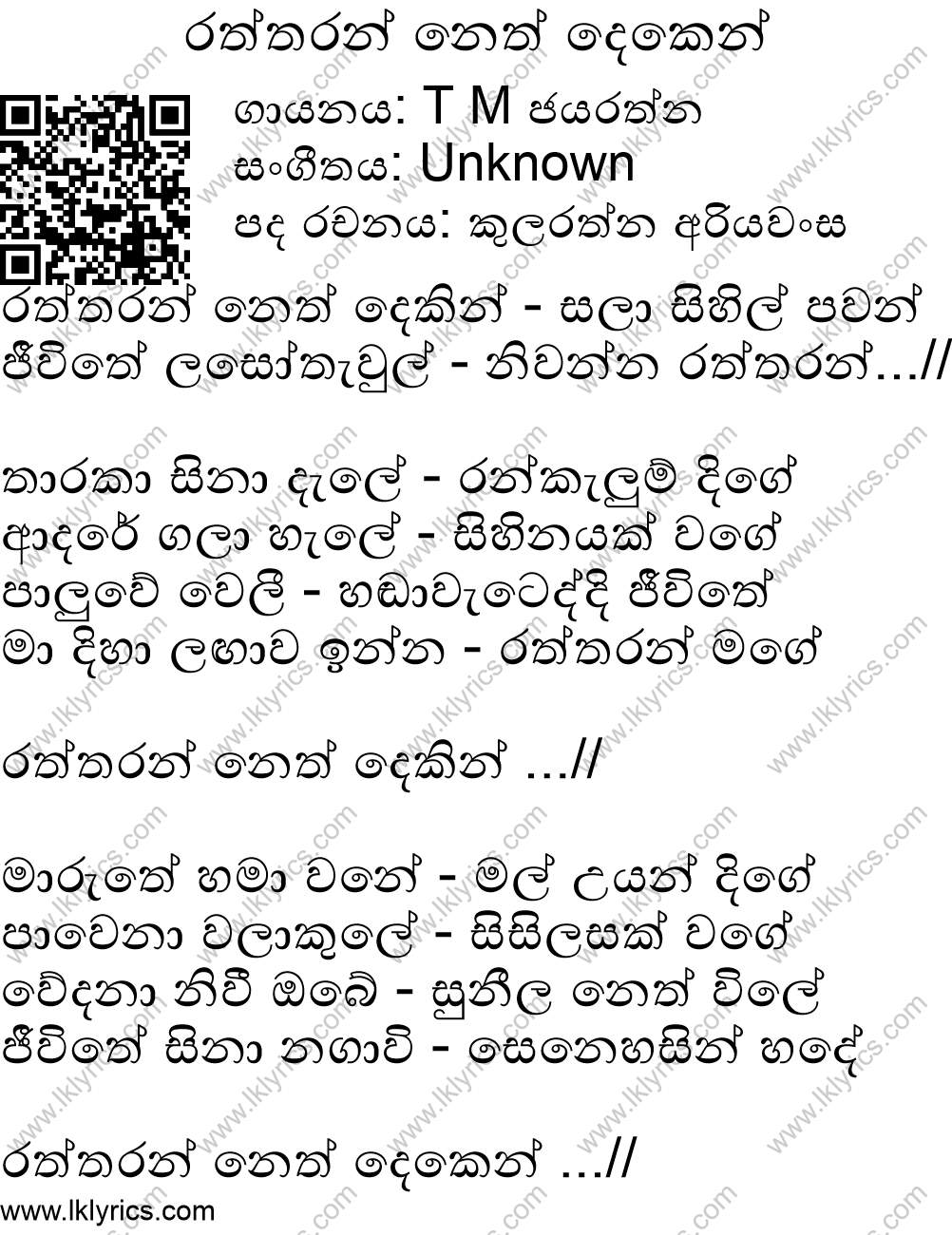 Image credits to the original owner. We index images automatically. If you see something wrong, please email us info@chordlanka.com.
---
---
Try our top 10 most played songs:
View More....
---
Try our top favorite songs: