Chord Diagrams for 'Seegiri Landune' song:

[Chorus]
---------------
Am               C
Seegiri landune, ai thani wee
Am                     F
Nihadava inne, ai goluwee
                         G
Katapath pavre Gee padha leeve
      E7        Am
Obado prema purane

[Verse 1]
---------------
Am                       G          Am
Meevitha dethole radavu soduru velave
                      G            Am
Mal gomu salara obado mal dam gethuve
          E           F
Vana mada arane adara sevane
        G            F             E
Kinkini handa nanuva suar landun lese

[Verse 2]
---------------
Am                       G         Am
Seethala sulage musuvee susum pavela
                      G          Am
A raja dahane jeevana geethayak una
        E               F
Me giri mudune obe ruva landune
          G              F           E
Siththara theli thudakin sithuvamak una

---
34 more songs by T.M. Jayarathna:
---
Seegiri Landune Lyrics: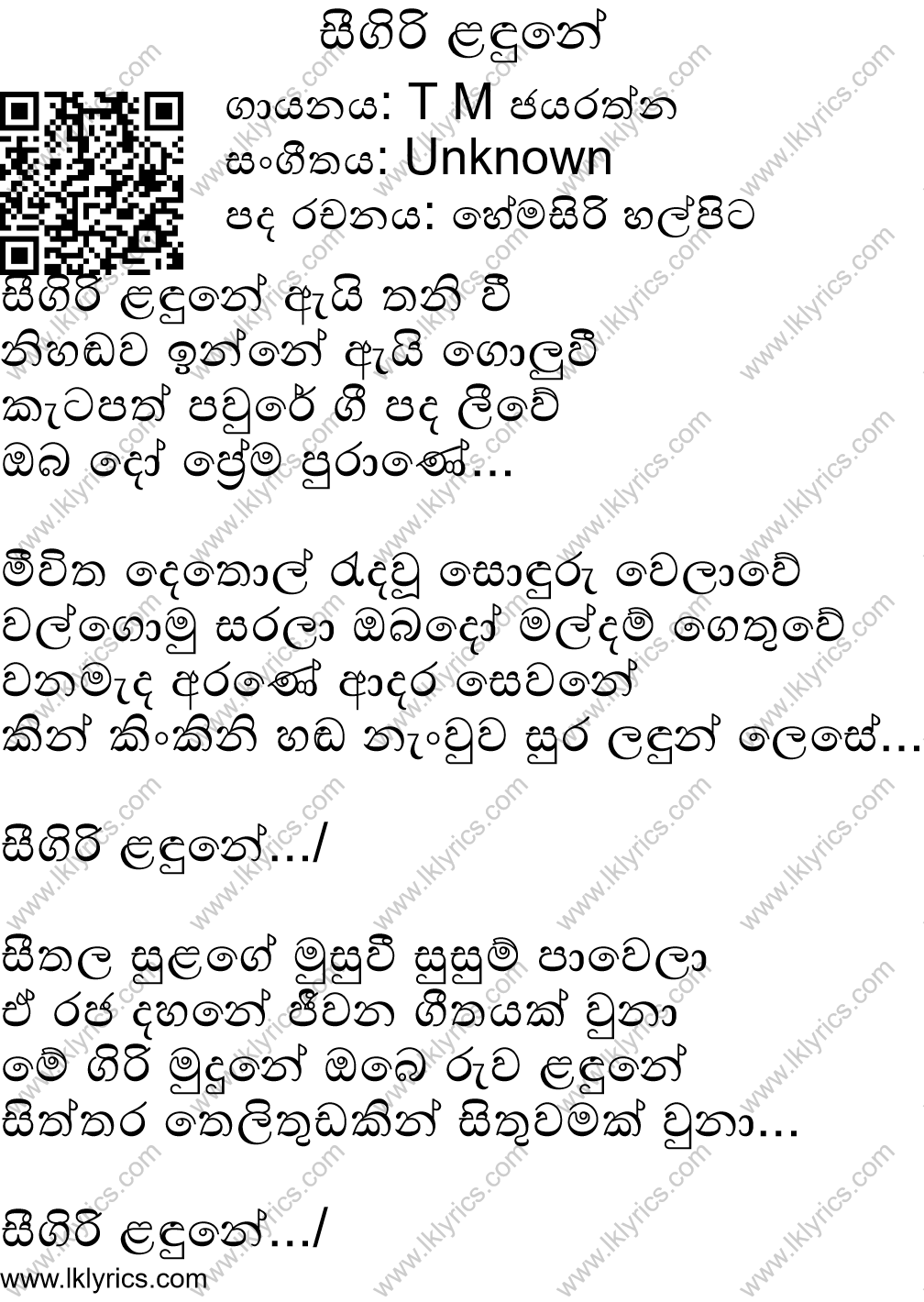 Image credits to the original owner. We index images automatically. If you see something wrong, please email us info@chordlanka.com.
---
---
Try our top 10 most played songs:
View More....
---
Try our top favorite songs: