C   G               D   D7                G
    Muhuda deba karana, ahasa polowa simbina
                  C  D                G
Ratata senehe pudana, leyin masin seduna
G                C
Sebe piyeki daru dahasaki
D7             G
Mulu ratema le neayaki
               Am
Ape ekeki siya dahasaki
D                G
Me daru hata maw dahasaki
C            D      C      D       G       D
Yauwanaye me sagaya, apen ekeki me minisa....
   G
Me minisa....

Save this song to your Favorite?
Sign up or login. It takes less than 20 seconds to create an account with us.
---
Muhuda Deba Karana ( Api Wenuwen Api ) Lyrics:
---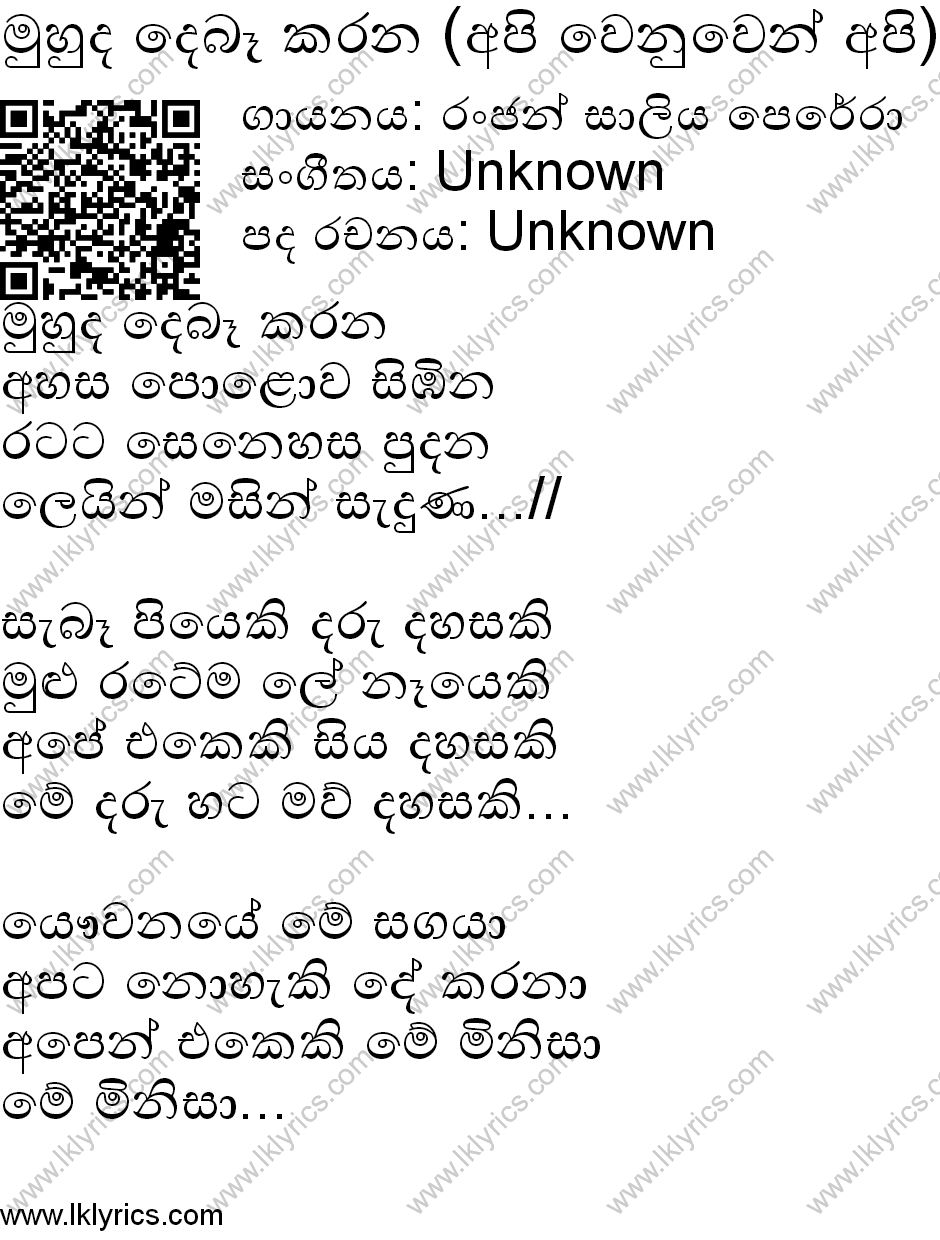 Image credits to the original owner. We index images automatically. If you see something wrong, please email us info@chordlanka.com.
---
Tv Commercial 2 more guitar chords found:
---
Last Played on 05/12/2020 12:06 | 575 times played.
Advertisement:
---