Chord Diagrams for 'Deyak Kiyannam' song:

[Intro]
--------- 
|C  |Dm  |Em  |F  |

[Chorus]
--------- 
F 
Deyak kiyannam sandasaaviye
                            Gm			
Thanak thiyenawa hada mandale
Bb                Dm 
Kalak bala sitiya sithak hada watuna
G#                C           F           
Thawath ithin nam mata baa priye

[Inter]
--------- 
|F   |Dm  |F  |Dm  |
|G   |F   |C  |Dm  |
|Em  |F   |

[Verse 1]
--------- 
C              Bb C               F
Peyak peyak gaane dinak wage danune
F               Bb C                F
Malak dutuwa gaane obe muhunai penune
Dm             Gm Bb            C 
Maa sithum sulage paawunaa rahase

[Verse 2]
---------
C              Bb C               F
Rayak rayak gaane obe ganai sithiwe
F              Bb C             F
Jeewithayata oba haa innamai oone
Dm             Gm C          C
Maa sadaa pathuwe adarei obage

---
1 more songs by Yohan Perera:
---
Deyak Kiyannam Lyrics: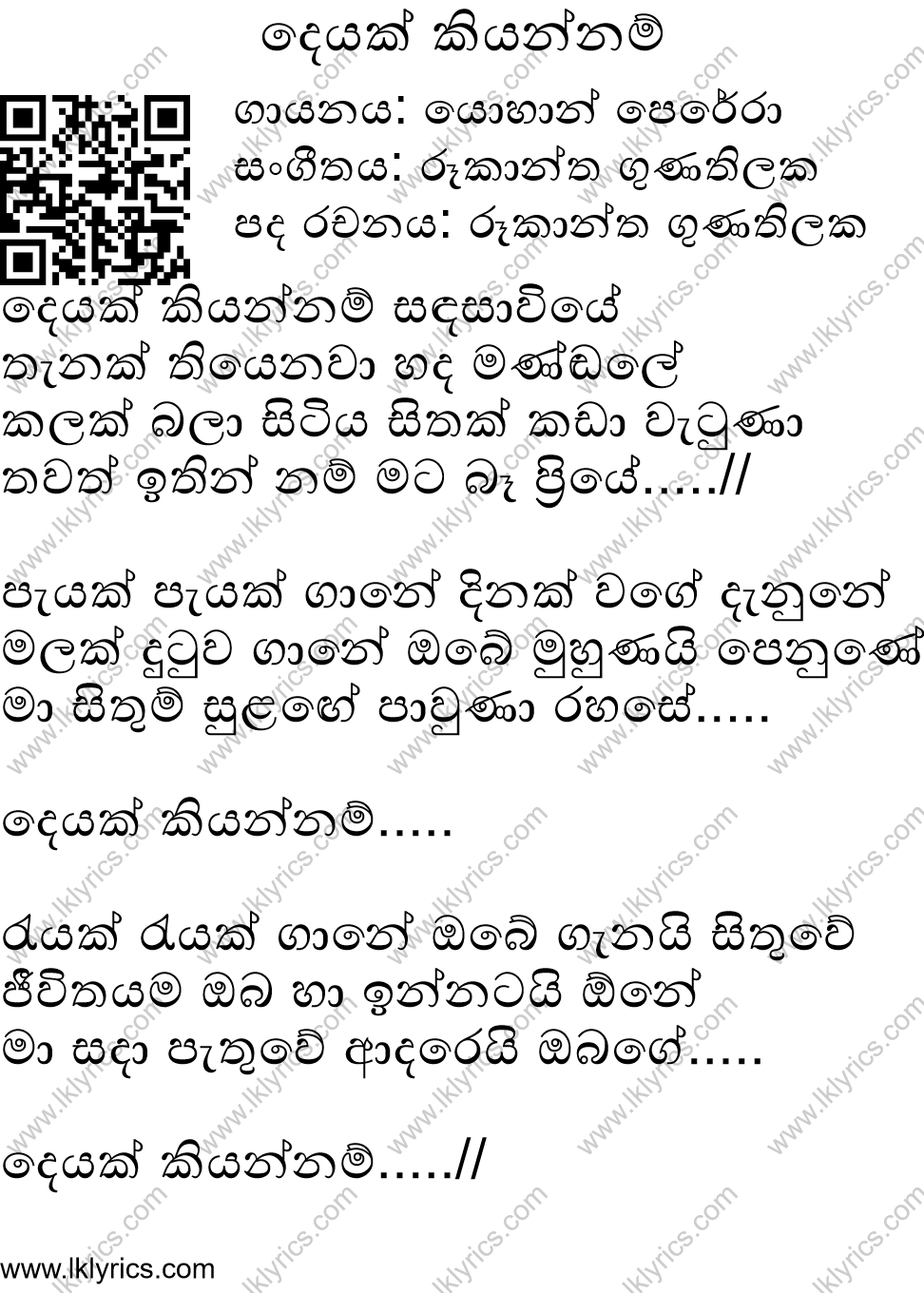 Image credits to the original owner. We index images automatically. If you see something wrong, please email us info@chordlanka.com.
---
---
Try our top 10 most played songs:
View More....
---
Try our top favorite songs: