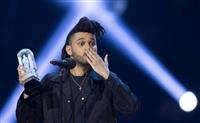 Iwasapan Guitar Chords
---
Last Played on 28/10/2023 17:32 | 96 times played.
---
Chord Diagrams for 'Iwasapan' song:
[Intro/Inter]
------------------------
[| A | - | Bm | E |]

[Verse 1]
-------------------------
A E D
Aurudu 19i api thawama sundarai
A Bm E
Ipaduna dawase indan weda sinduwen thamai
A E D
Aleveluth iwarai api hitiya wagemai
A Bm E
Sindu hadanawa hadanawa hit wen na aiyoo!!

[Chorus]
-------------------------
A E
Iwasapan thawa indapan
Bm E
thawa ekak karala balamu
A E
Berimanam hoyala balala
Bm E
honda koppak wath gahamu
D E
Ude indan heta eli wenakan
Bm E
Mekata guitar gahala kiyamu
D E
Poddetawath hit unoth
Bm E
Video ekakuth api karamu

[Verse 2]
-------------------------
A E D
Set hayak hitiya den inne pas denai
A Bm E
Eda indan api hitiye wena wena loka walai
A E D
Video karanna sallith na api punchi lamai
A Bm E
Me sinduwawath ape hit weido.....

[Verse 3]
-------------------------
A E D
Kello gena liwwa api adaraya gena livva
A Bm E
Rap karalath kiwwa, kello dammawalath kiwwa
A E D
Ke gahala kiwwa, hema magula genama kiwwa
A Bm E
Den balapan ko chik meketh un genama kiyala

[Verse 4]
-------------------------
B F# E
Indala indala koheta hari api set wenawa
B C#m F#
Kaka indala edath pissu natala yanawa
B F# E
Dawasak ra 9ta mama me sinduwa liwwa
B C#m F#
Call karala mama me sinduwa set ekatama kiwwa

[Chorus]
-------------------------
B F#
Iwasapan thawa indapan
C#m F#
thawa ekak karala balamu
B F#
Berimanam hoyala balala
C#m F#
honda koppak wath gahamu
E F#
Ude indan heta eli wenakan
C#m F#
Mekata guitar gahala kiyamu
E F#
Poddetawath hit unoth
C#m F#
Video ekakuth api karamu

[Ending]
-------------------------
E F#
Iwasala iwasala iwasala iwasala
G#m F#
Iwasala iwasala iwasala iwasala
B
athi ban
---
1 more songs by Drawlinks:
---
Iwasapan Lyrics: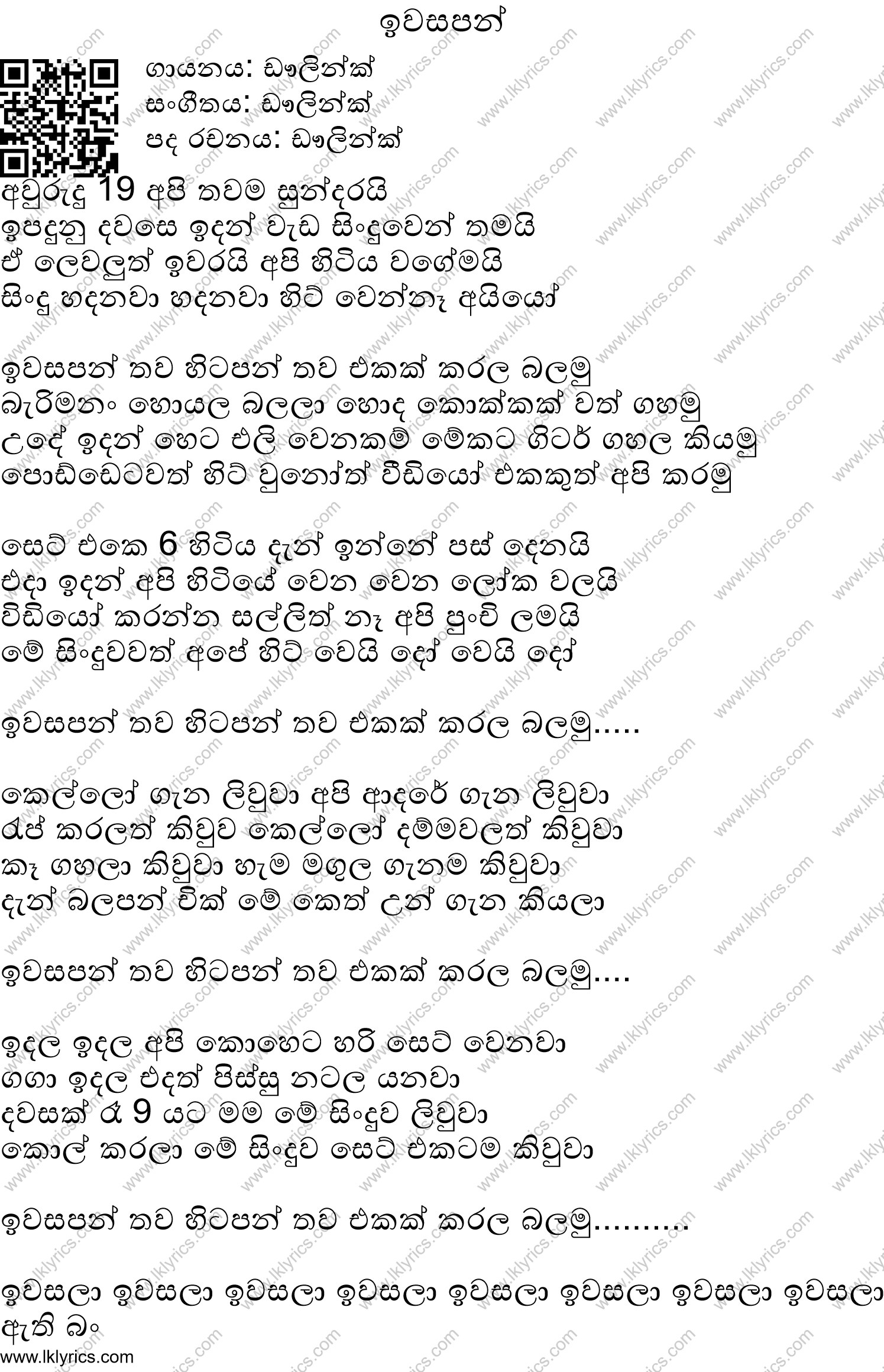 Image credits to the original owner. We index images automatically. If you see something wrong, please email us info@chordlanka.com.
---
---