[Chorus]
-----------------------------------
A D A
Swarna Vimaneta Eha Lokayen
A E E7 A
Oruwata Godawee Ma Enawa
D E E7
Swarna Varna Ran Eliya Dakinnata
Bm E E7
Nala Rali Matha Nagila Enawa

[Verse 1]
-----------------------------------
A E A
Ralle Pawee Ralle Bihivena
E D E E7 A
Sangeethen Apa Hamuwenawa
E E7 D
Handa Yame Pem Rasa Kalatha
Bm E E7
Sagara Jala Kada Nalawenawa

[Verse 2]
-----------------------------------
A E A
Muthubeli Katu Kirikawadi Puragena
E D E E7 A
Oruwata Goda wee ma enawa
E E7 D
Mage Anagatha Pathum Vimaneta
Bm E E7
Senahasa Podi Badagena Enawa
Save this song to your Favorite?
Sign up or login. It takes less than 20 seconds to create an account with us.
---
Swarna Wimaneta Lyrics:
---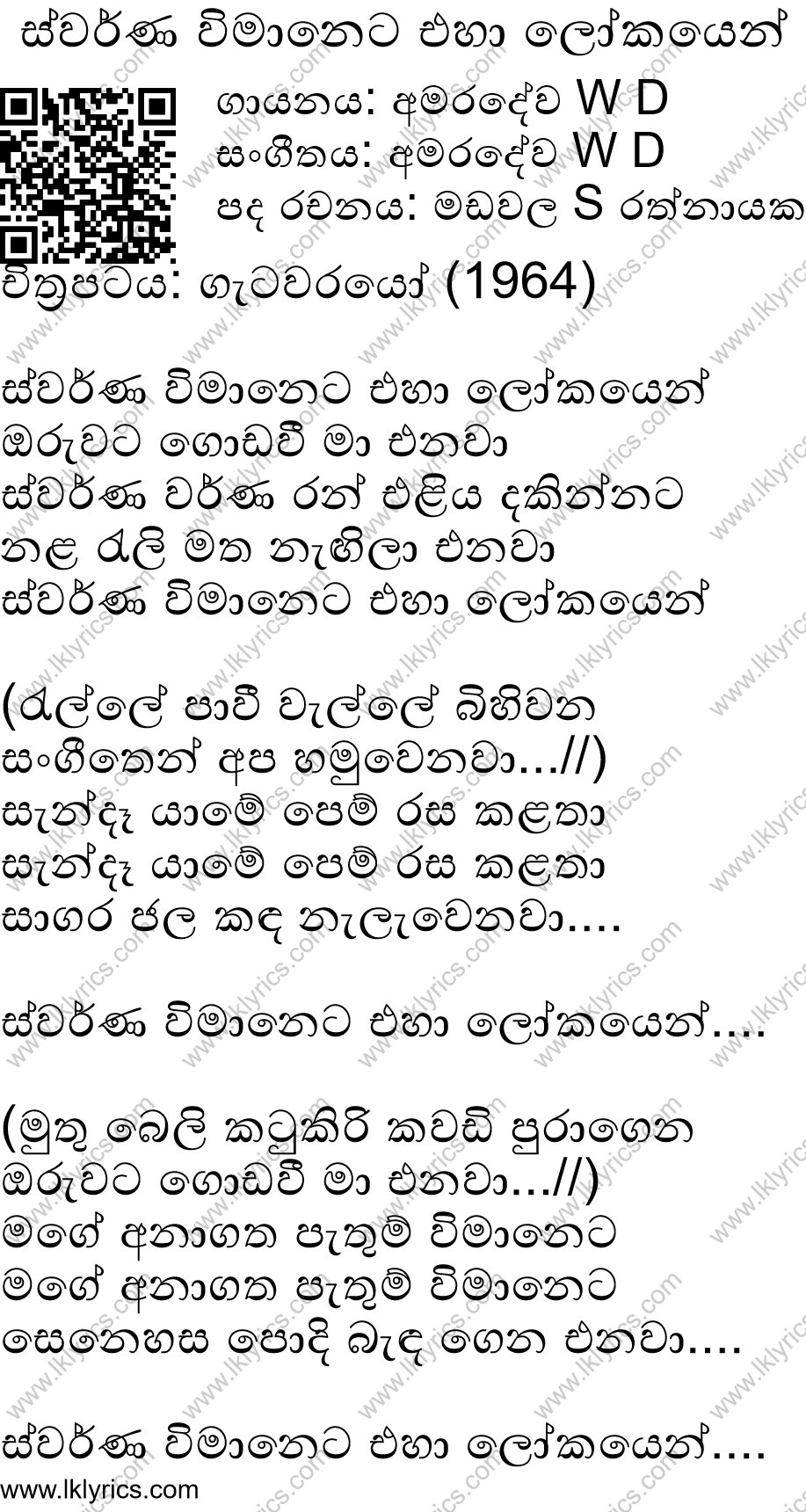 Image credits to the original owner. We index images automatically. If you see something wrong, please email us info@chordlanka.com.
---
Amaradeva 43 more guitar chords found:
---
Last Played on 06/06/2023 05:10 | 344 times played.
Advertisement:
---