Chord Diagrams for 'Thaththa Unath' song:
[Intro]
----------------
| F | Gm | F | Dm |

[Chorus]
-----------------
F Eb Bb
Thaththa wunath ma batha sari karana..aa
F Dm Eb F
Amma numbai mage daru dariyan rakina //

[Inter 1 & 2]
-----------------
| F | Gm | F | - |
| Dm| Gm |Am | F |
| F | Gm | F | Dm|
| F |

[Verse 1]
------------------
F
Mata pera uruma aalaya daru kealata demin
C Bb
Ra dawal deke wehesana witadi nomin
F Gm
Oba dutu mul dine wath hada nonagi pemin
C Bb C7 F
Uthurai masitha thawa numba etha thurulu wemin

[Verse 2]
------------------
F
Bathibara hangum danawana numbage suwada
C Bb
Athadaru puthuge muwa kamale etha nibada
F Gm
Amma keneku misa numba mage birinda misa
C Bb C7 F
Nohegei langin hinda mage hisa simbina sanda
---
43 more songs by Amaradeva:
---
Thaththa Unath Lyrics: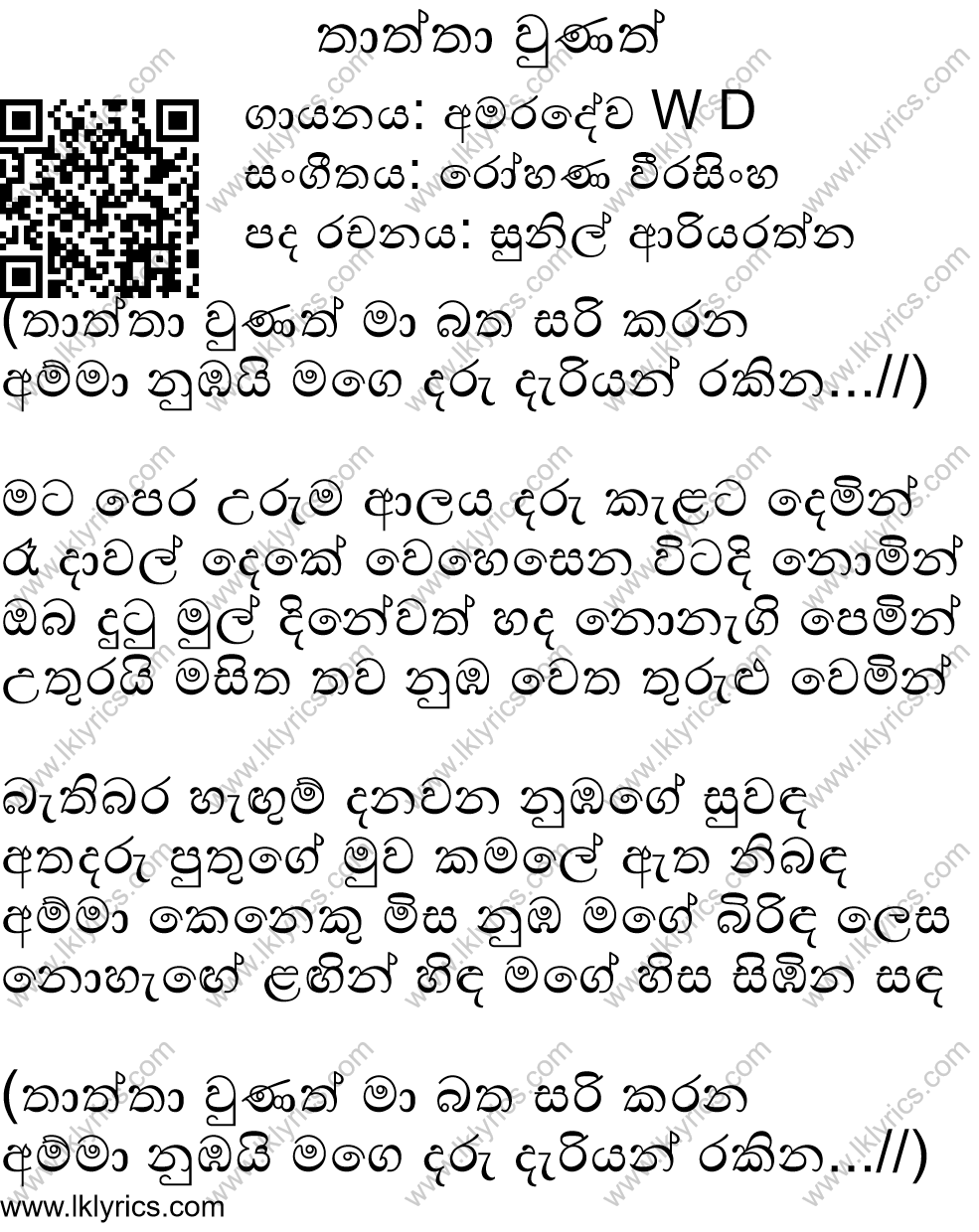 Image credits to the original owner. We index images automatically. If you see something wrong, please email us info@chordlanka.com.
---
---
Try our top 10 most played songs:
View More....
---
Try our top favorite songs: